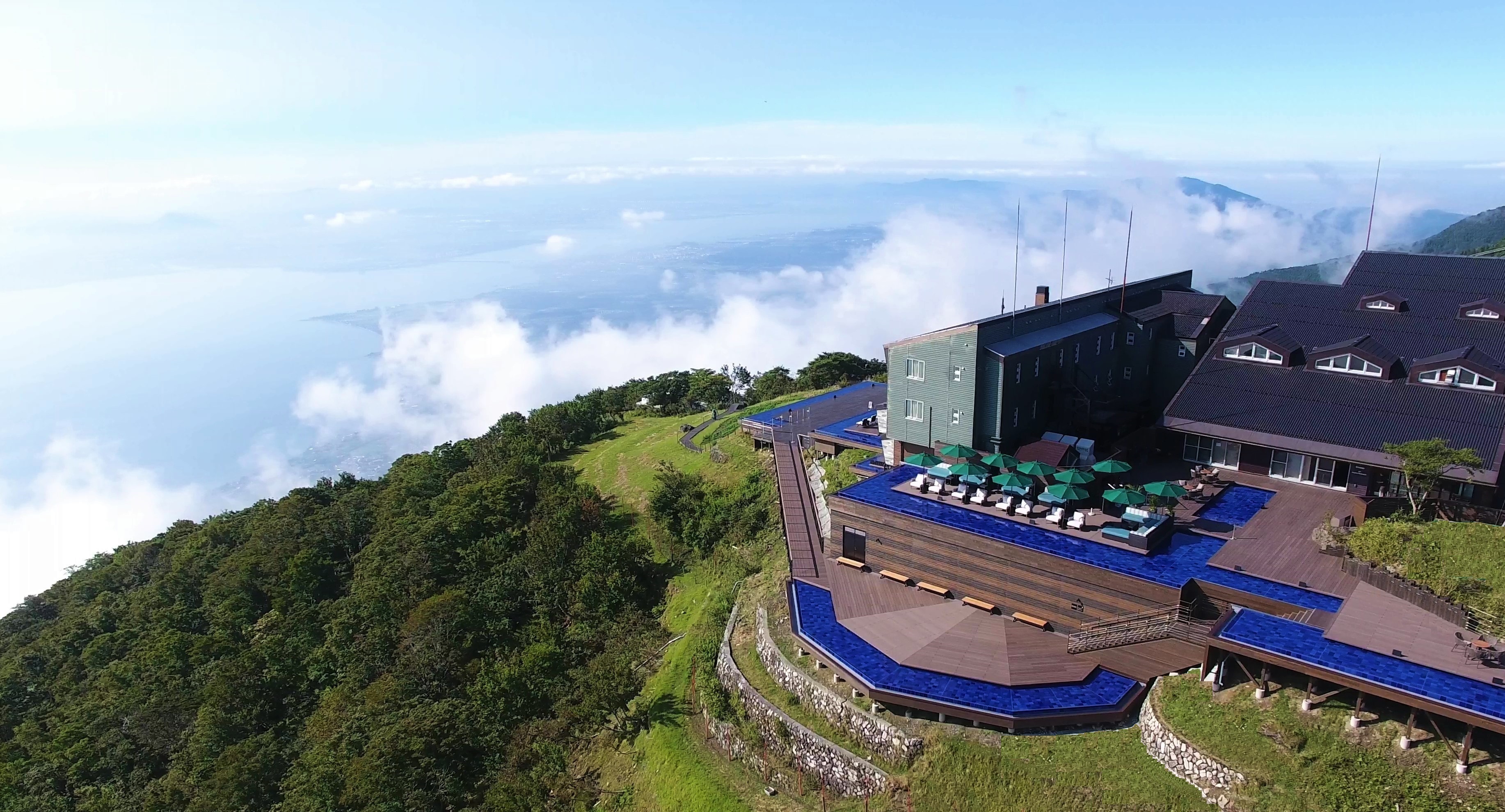 Welcome to this heavenly resort where you can take in a spectacular view of Japan's one-and-only Lake Biwa (Biwako).    
Located in the southwest of Shiga Prefecture, Biwako Valley is easily accessible in around 40 minutes from the Kyoto Higashi Interchange. Visitors can enjoy this mountain resort sitting at an altitude of 1,100m in style, from Biwako Terrace offering views of Lake Biwa. The popular Terrace Café offers light meals and sweets made from local ingredients while Lake View next door has a tasty lunch buffet with 30 different dishes at any one time. Before going home head to Biwako Street where you'll find goods that can only be found here, the region's largest souvenir shop.      
Please check facility closing days, activity schedules and restaurant opening hours prior to visiting.
With an elevation of 1,100m, this ropeway can accommodate up to 121 people. The 360-degree glass cabin provides stunning views of Lake Biwa along the 1,800m long ride to the top. 
* All Facilities (incl. Ropeway, Activities, Restaurants and Shop) are closed for routine inspections in 2017 from April 24-27, June 26-30 and December 11 until the start of ski season.
Use a mountaintop lift for an exquisite virtual midair "stroll" above the expansive lawn area and the beautiful highland resort. The lifts are super popular among children and adults alike.    
* Operating on Saturdays and Sundays only. Please check "Today's Operating Conditions" on our website for the latest information.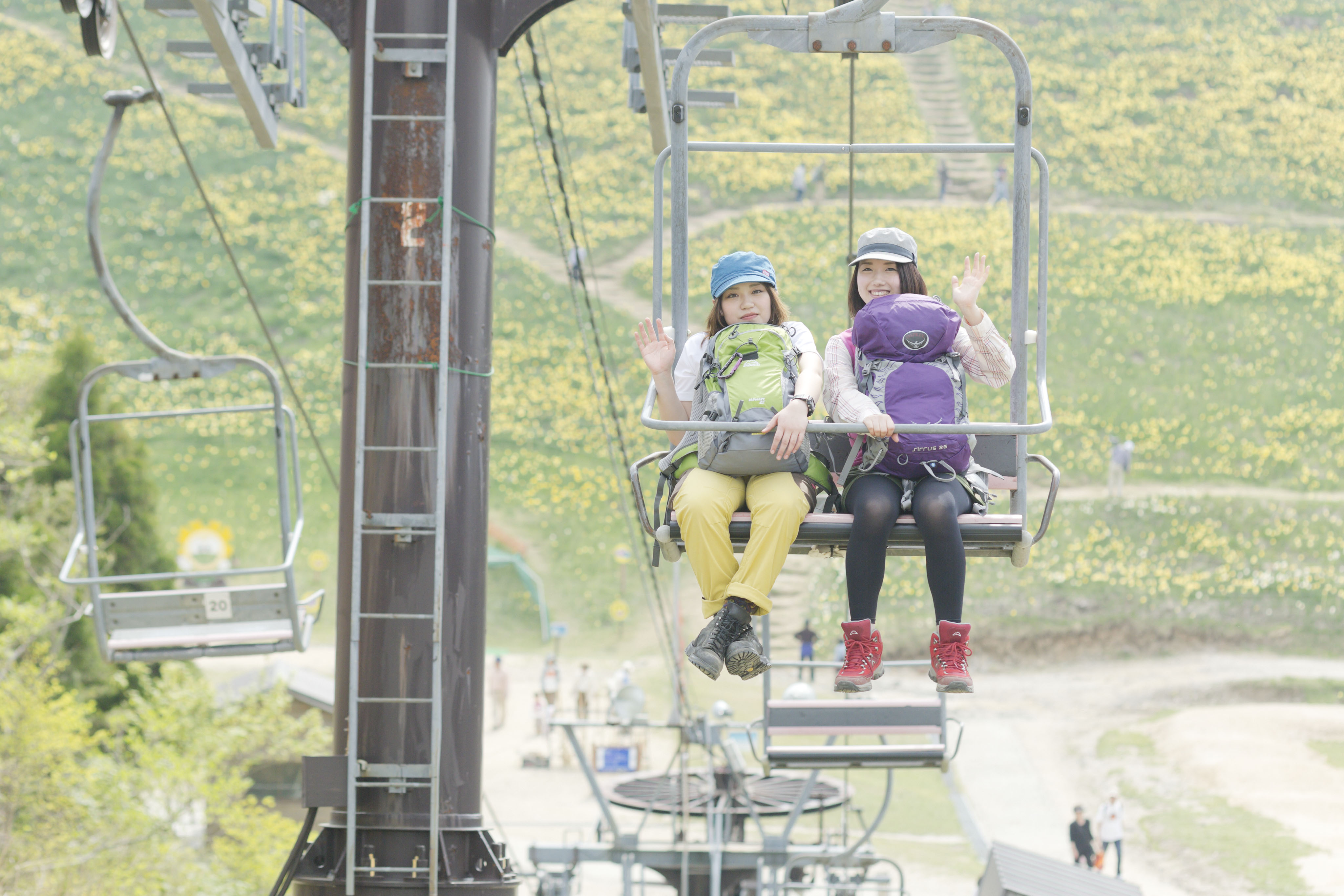 Offering Japan's most unique view of Lake Biwa from a height of 1,100m
Biwako Terrace, comprising The Main and Café 360, is a viewing platform for visitors to soak in the vista of Lake Biwa and themed as a mountain resort for adults. The Main boasts beautiful designer furniture and features a terrace café where visitors can spend their day off in luxury by enjoying famous local dishes and a variety of drinks. The Main has excellent access with its location next to the station at the top of the cable car. Café 360 at the top of Mount Horai offers 360-degree views that include Kyoto and Osaka in addition to Lake Biwa.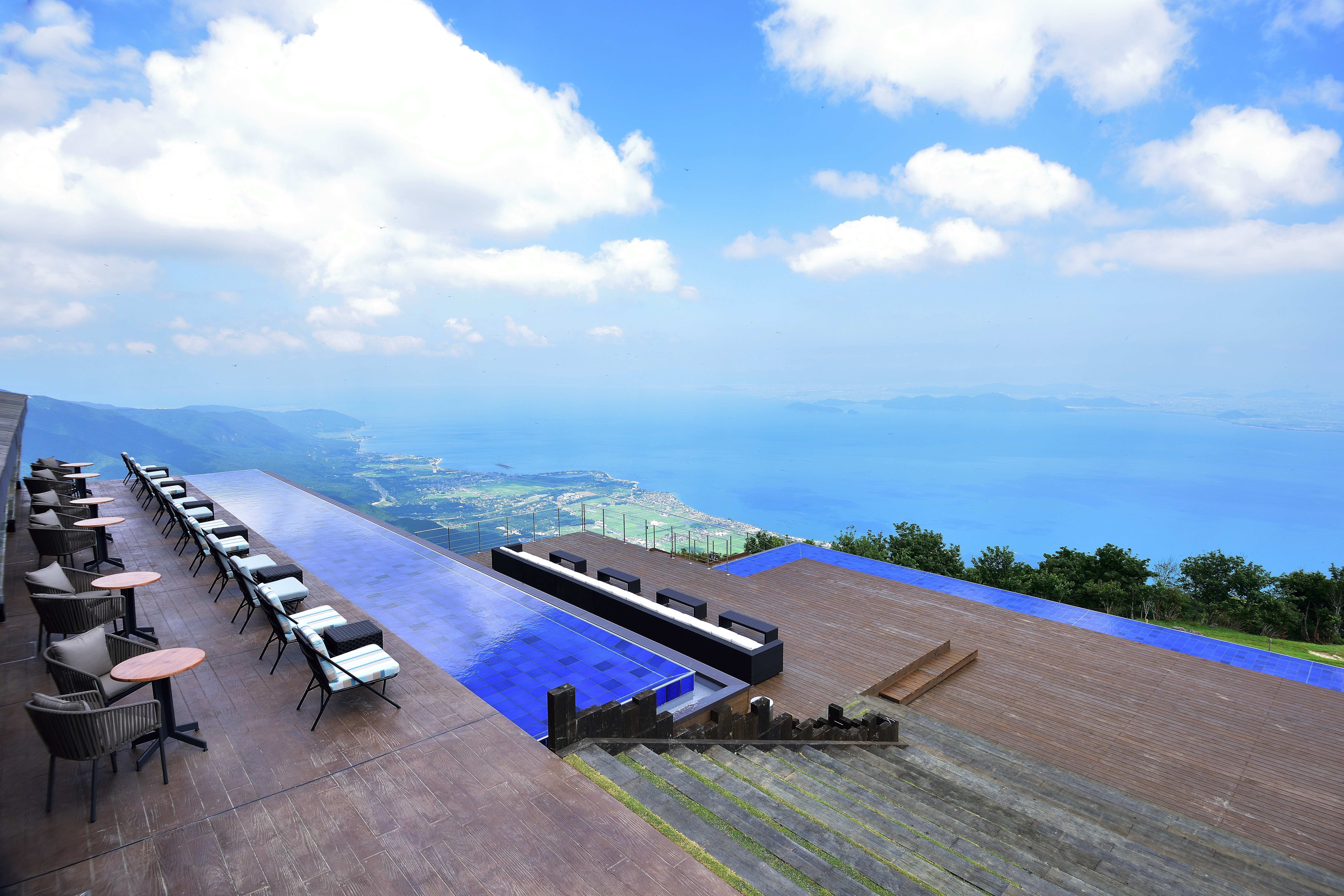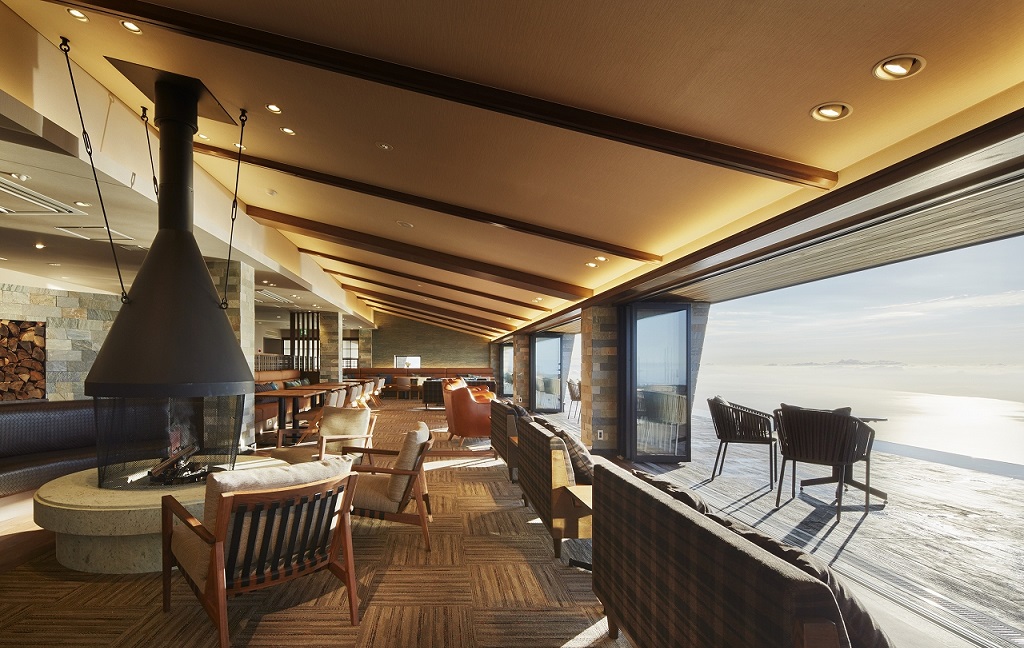 Terrace Café sits at the heart of THE MAIN. Enjoy a relaxing time inside the soothing wooden interior. On clear days, the over-sized patio doors open out onto the Grand Terrace and create a spacious atmosphere.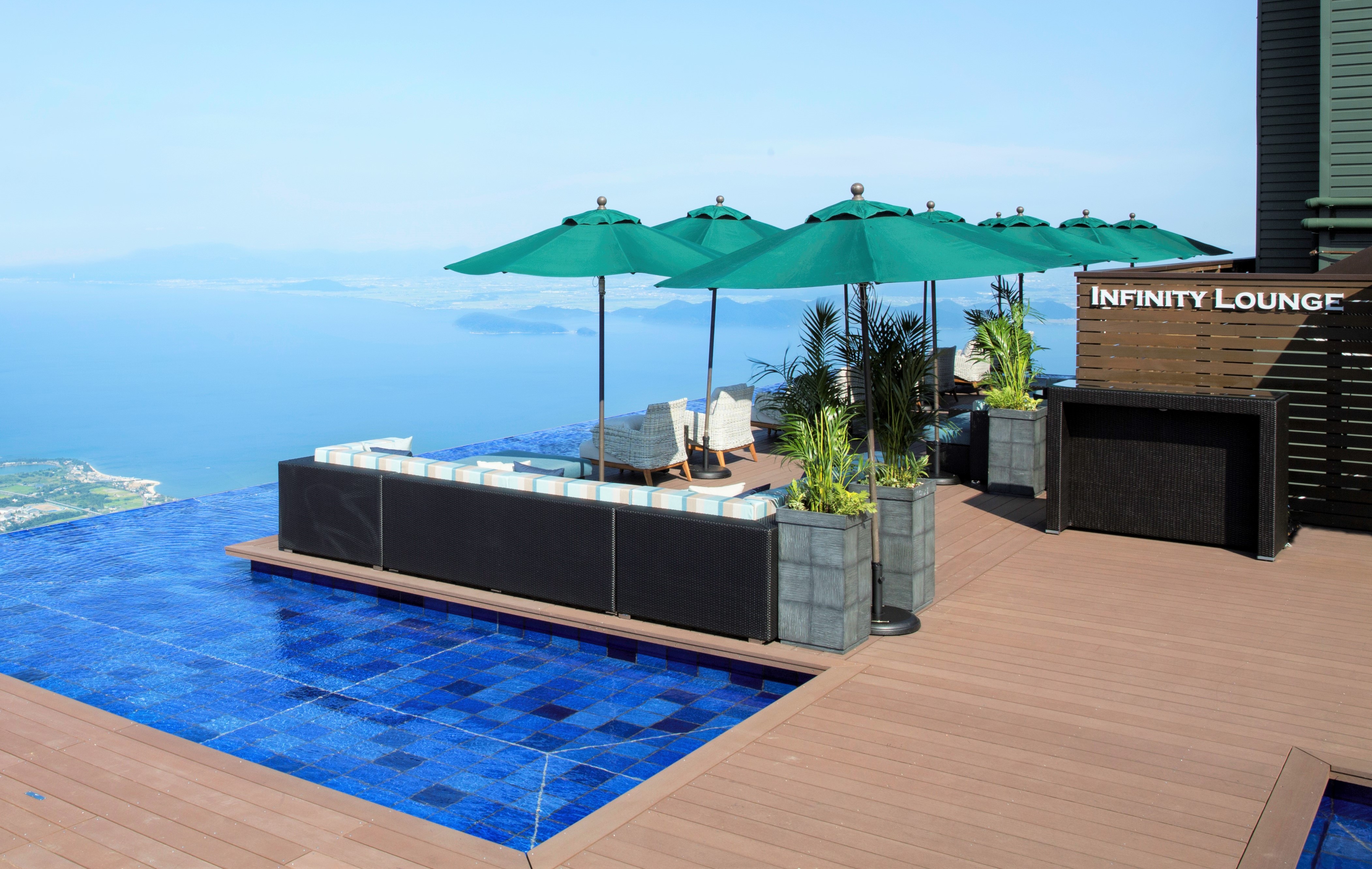 Infinity Lounge is a sophisticated panoramic deck in North Terrace. You can book a private seat here and sit back on the order-made sofa to enjoy a relaxing time.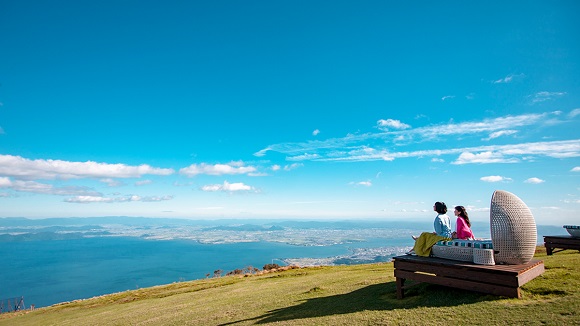 Enjoy a premium sofa (fees apply) on days with clear weather. Luxurious circular sofas are large enough for two adults lying on. Stretch your legs and make yourself comfortable in this private space with shell-shaped shade.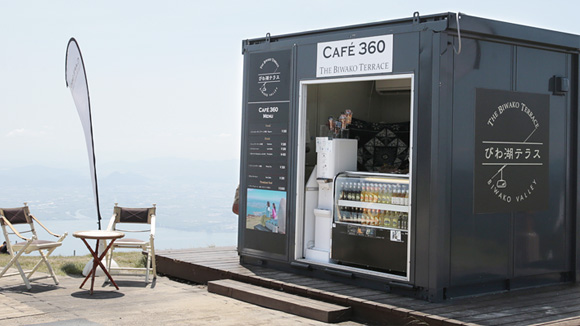 Specially selected items include Fentimans (bottled) drinks as well as flavored teas. The crispy popcorn in a variety of flavors is also a popular favorite.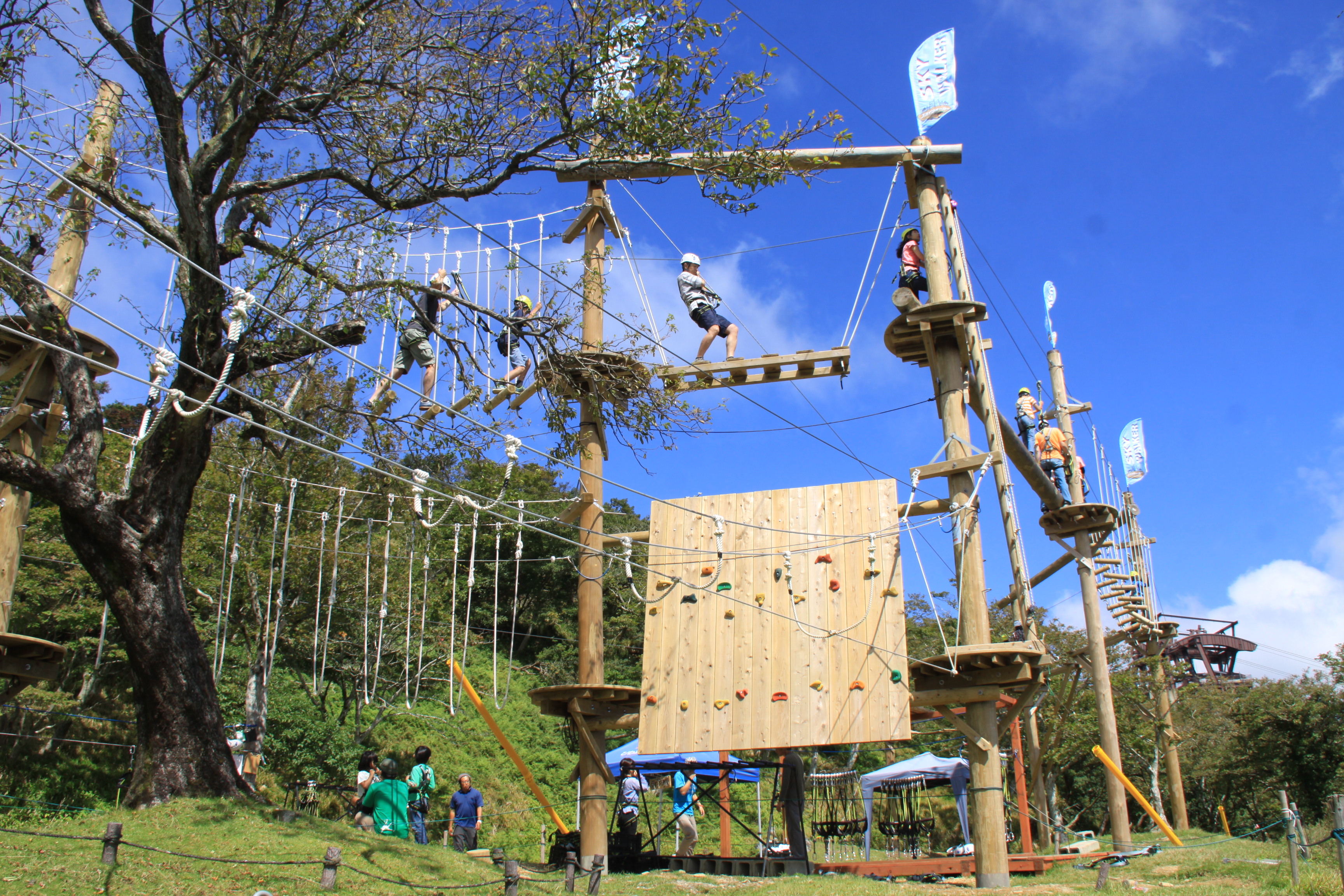 Sky Walker
With this exhilarating attraction at an altitude of 1,100m, you make your way along trees suspended 5m off the ground, trying to clear different obstacles. There are three courses with 18 items in all.
Select the course that fits your level. 
* Customers with reservations via the designated page on our website (Japanese) will be given priority. Please be aware that guides are only available in Japanese.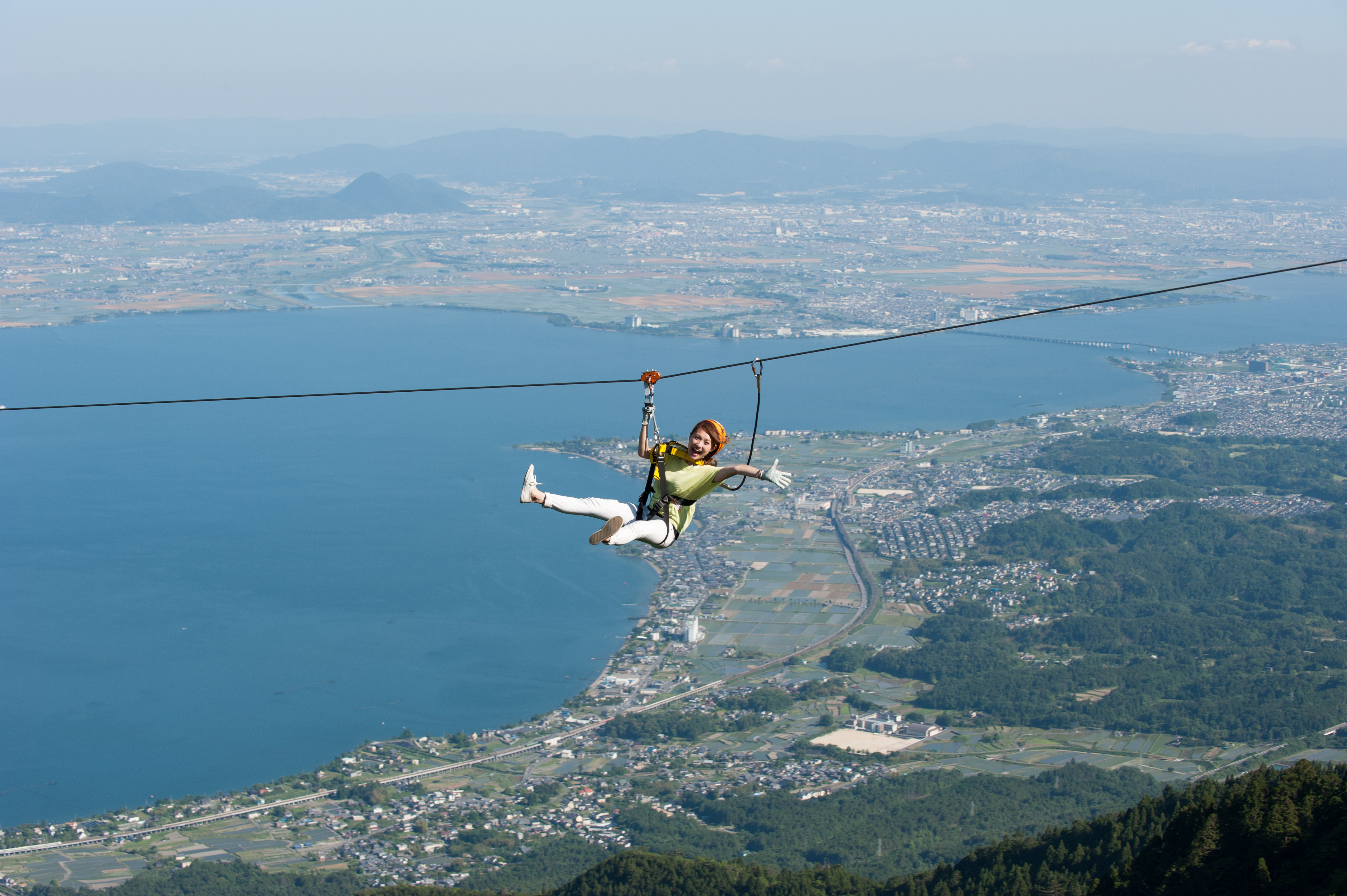 Zip Line Adventure
The Zip Line Adventure is a hugely popular activity that allows you to slide along a wire line hung between two trees using a pulley. There are seven different courses in all that you can do with a guide, including one that makes you feel like you're going to plunge right into Lake Biwa. Each course has unique scenery as well as thrill level.           
* Customers with reservations via the designated page on our website (Japanese) will be given priority. Please be aware that guides are only available in Japanese.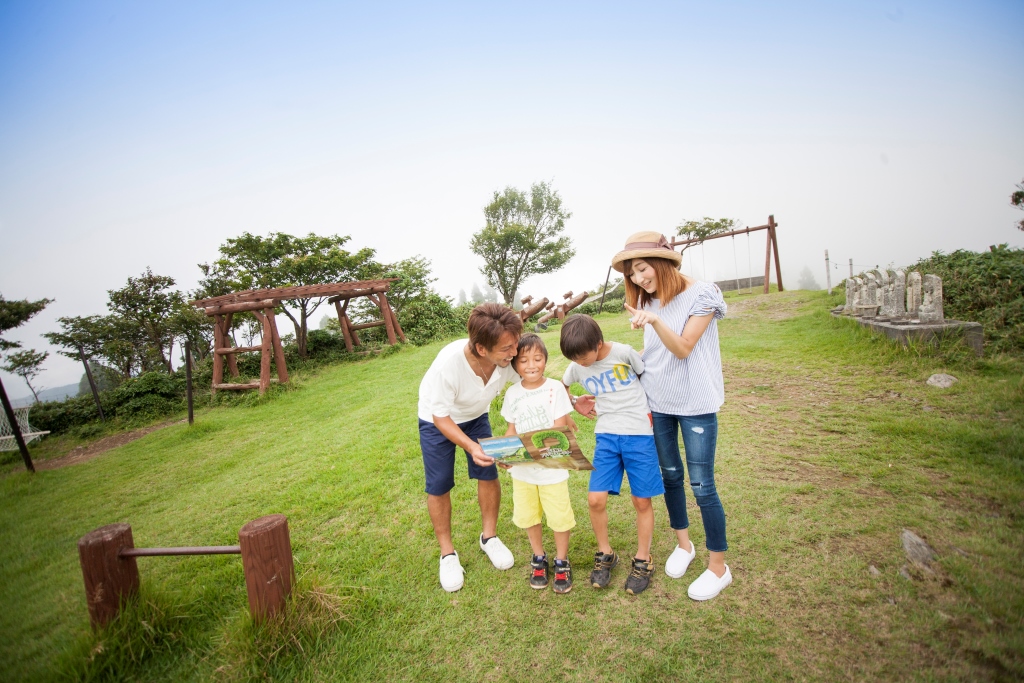 Many other fun activities
Biwako Valley has a host of other activities sure to please both adults and children alike such as a swing with a spectacular view of Lake Biwa and handmade playground equipment that can be used free of charge. Alternatively, just stop and relax for a while in one of the hammocks. Summer Land (paid attraction) offers the chance to go sledding with a view of Lake Biwa.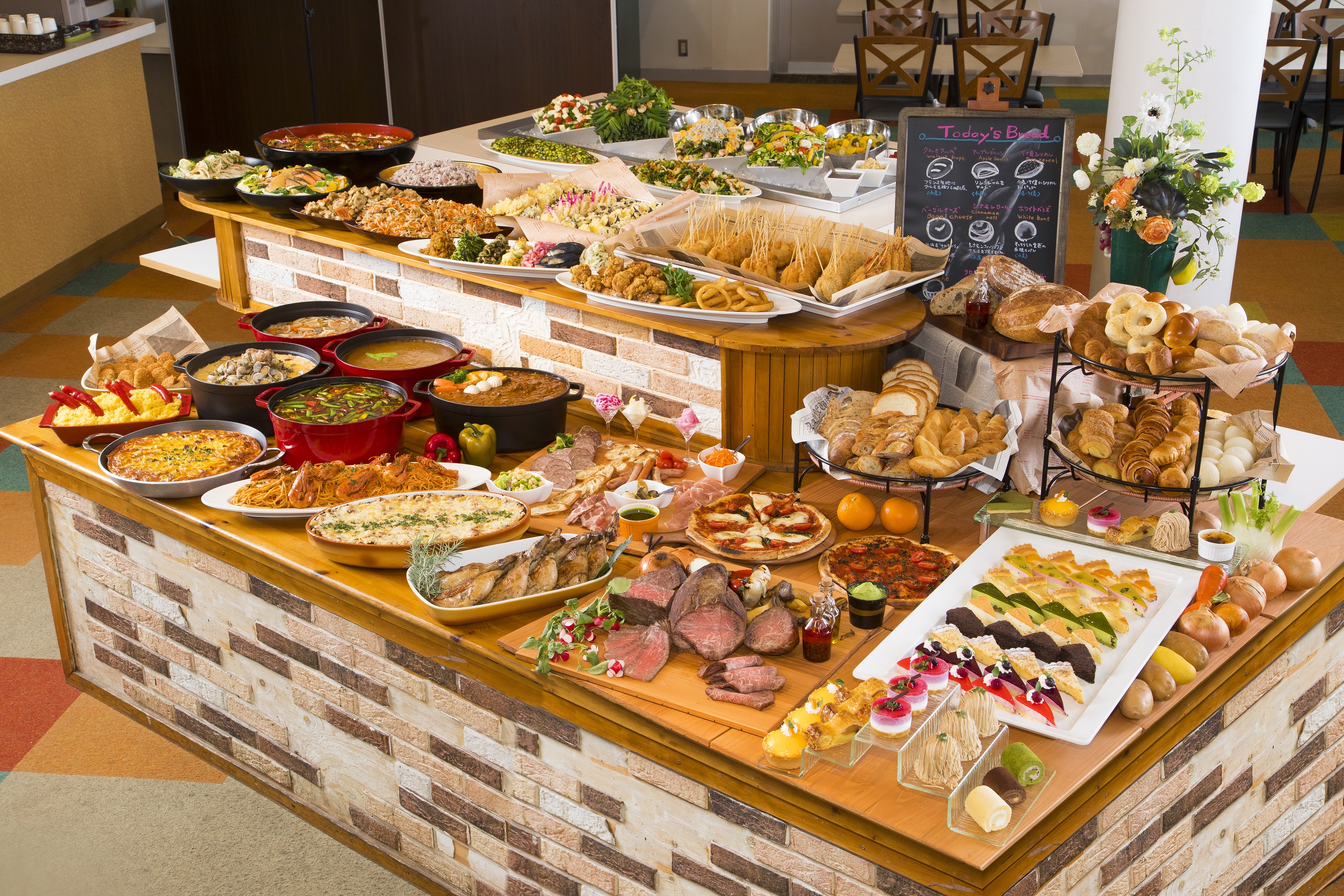 Buffet restaurant Lake View
This large restaurant is located next to the upper station of the ropeway and Biwako Terrace. The buffet style menu changes with the seasons to offer the freshest and best cuisine all year round. Foods include fresh salads, hot meat and fish dishes and the chef's special menu.   
* Check opening days before going.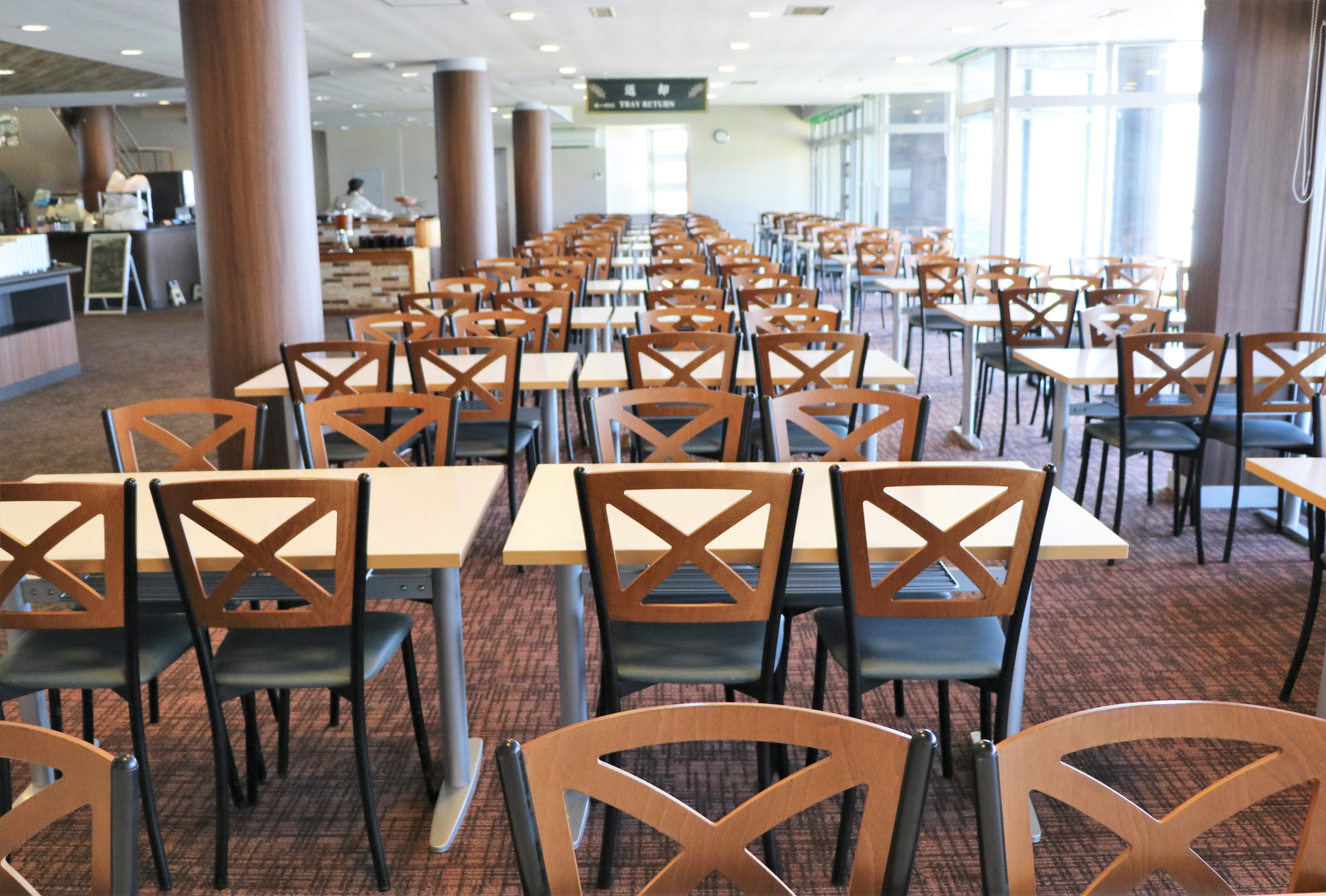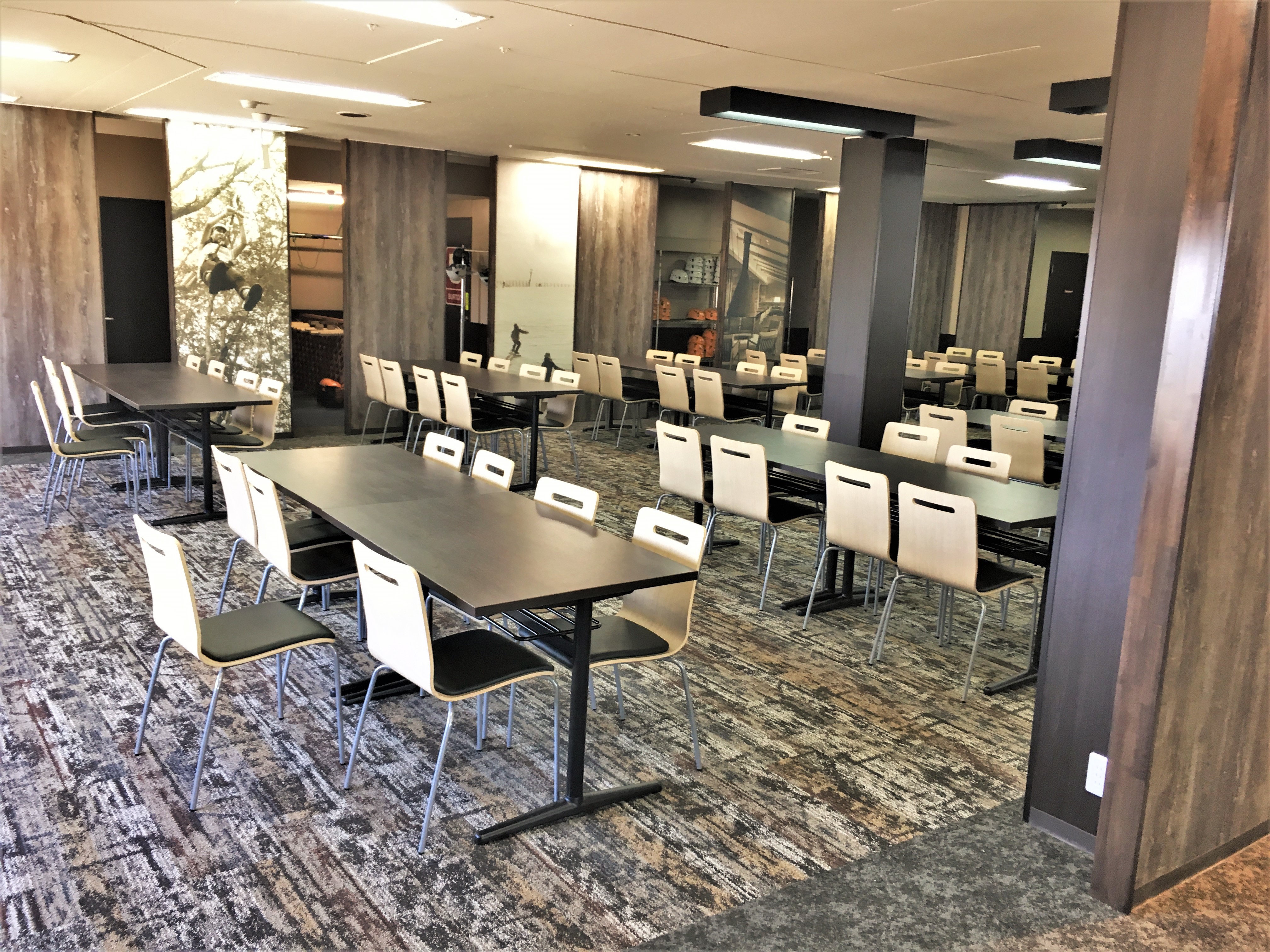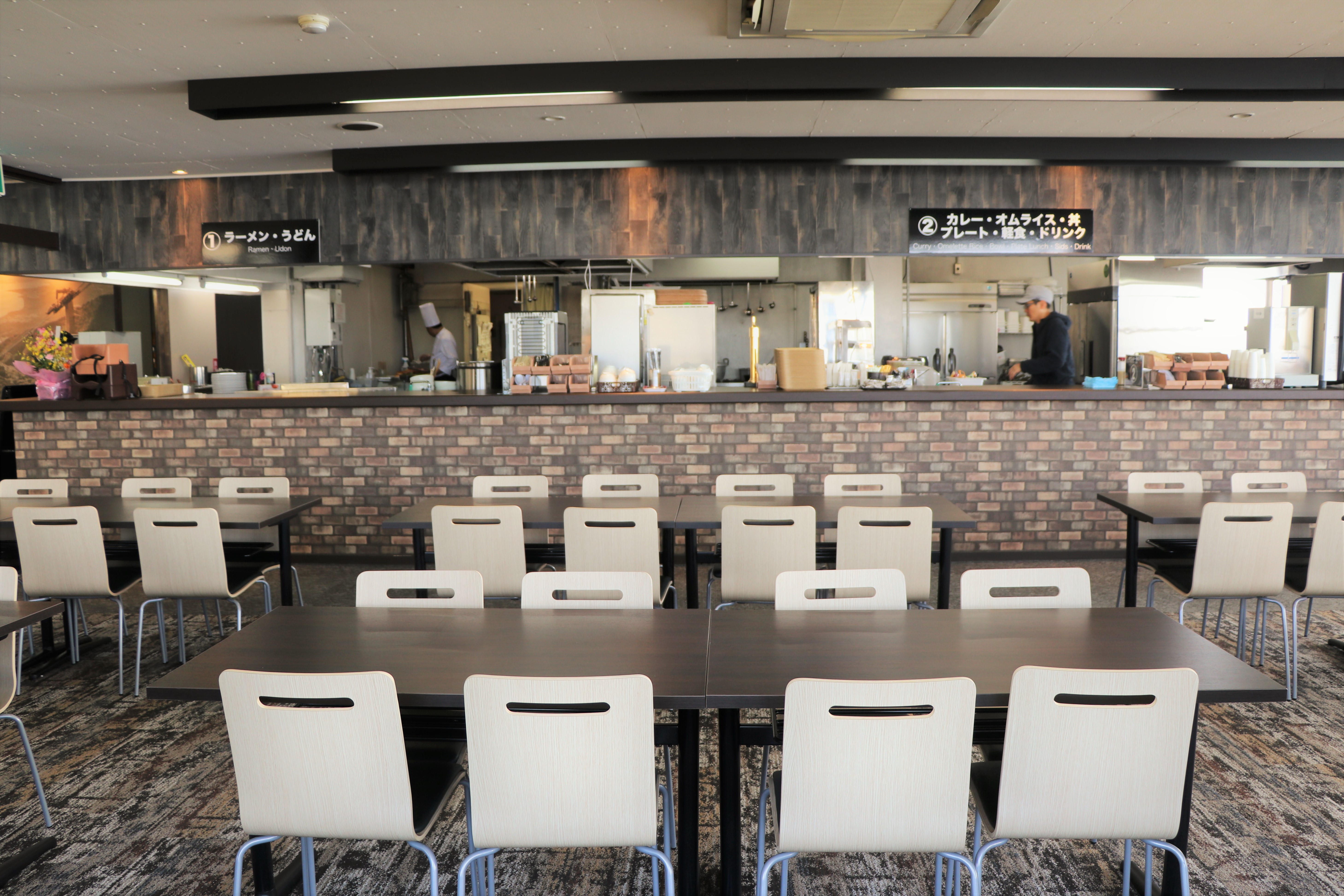 Ekinaka Kitchen
Located in the upper station of the cable car, Ekinaka Syokudo is near both Biwako Terrace and the sledding playground Summer Land, offering a diverse menu that includes noodles, curry and rice, and famous Omi beef croquettes on rice. The view from the window is spectacular as well.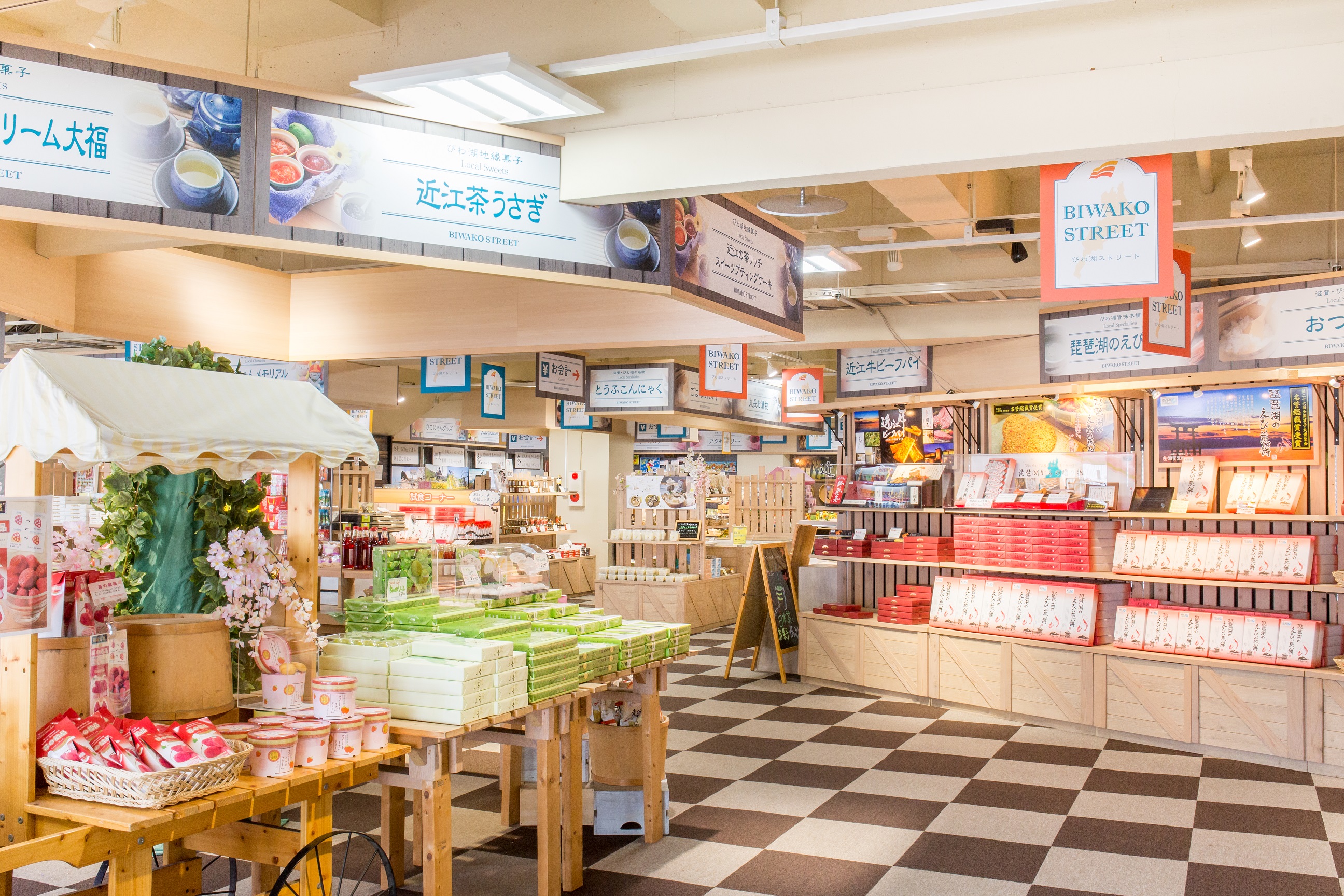 Biwako Street is one of the biggest gift shops in Shiga Prefecture with over 4,000 goods to choose from. From original items to standard gifts, visitors can take their time selecting what they want such as Baumkuchen's Premium Baum using milk from local farms.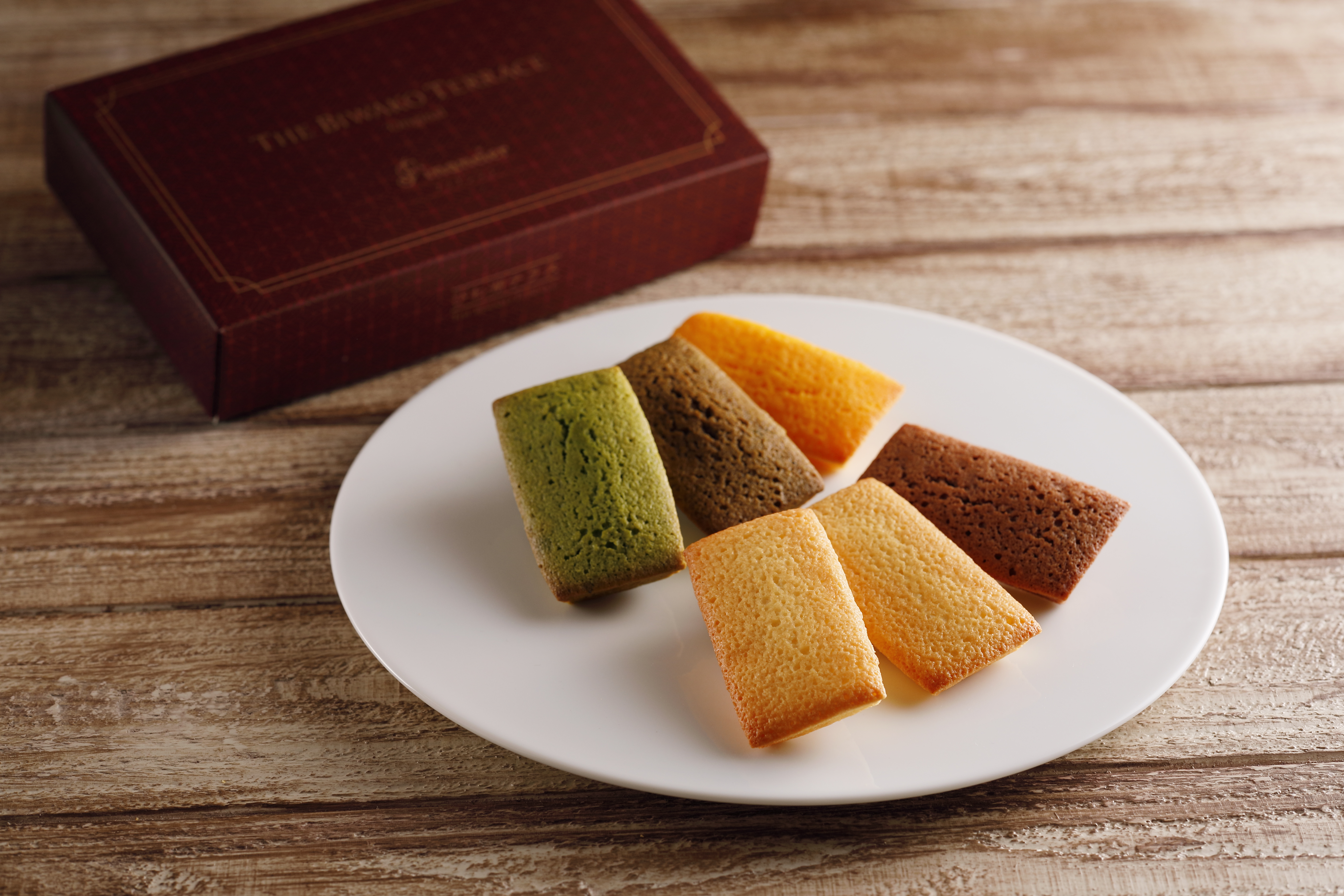 Four seasons in Biwako Valley
The natural Biwako Valley is beautiful all year round. In April, around 1,000 cherry blossoms start blooming along a 1.5-km stretch where visitors can enjoy Japanese drumming performances and a variety of outdoor stalls. In May, one of the largest daffodil-covered hills in the Kansai region comes alive. In autumn, you can ride a cable car above the majestic colored leaves covering the mountain. The cool mountaintop is often used as a summer retreat and people can play around in the water during summer months. The Sky Fes event held under beautiful autumn skies includes a variety of performances and a market full of handmade crafts. The mountain resort can therefore be enjoyed all year round.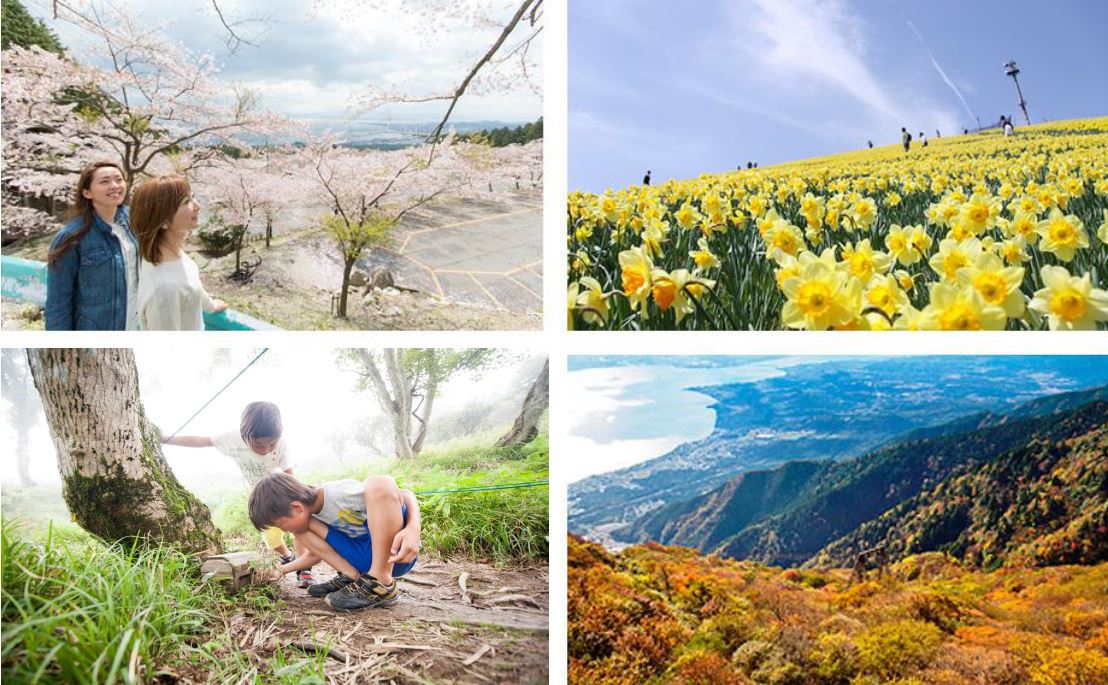 Reach scenic trails in only 40 minutes from the Kyoto interchange. We boast 8 trails, located in the number one place for snow fall, that are rich in variety and snow quality. In addition to the sledging trail there is a half pipe, a snow park well equipped with items as well as a slalom trail and mogul trail so not only advanced skiers but everyone from children to senior citizens will have a great time. For meals the 'Viking' buffet is very popular and scores full points for the size of the portions!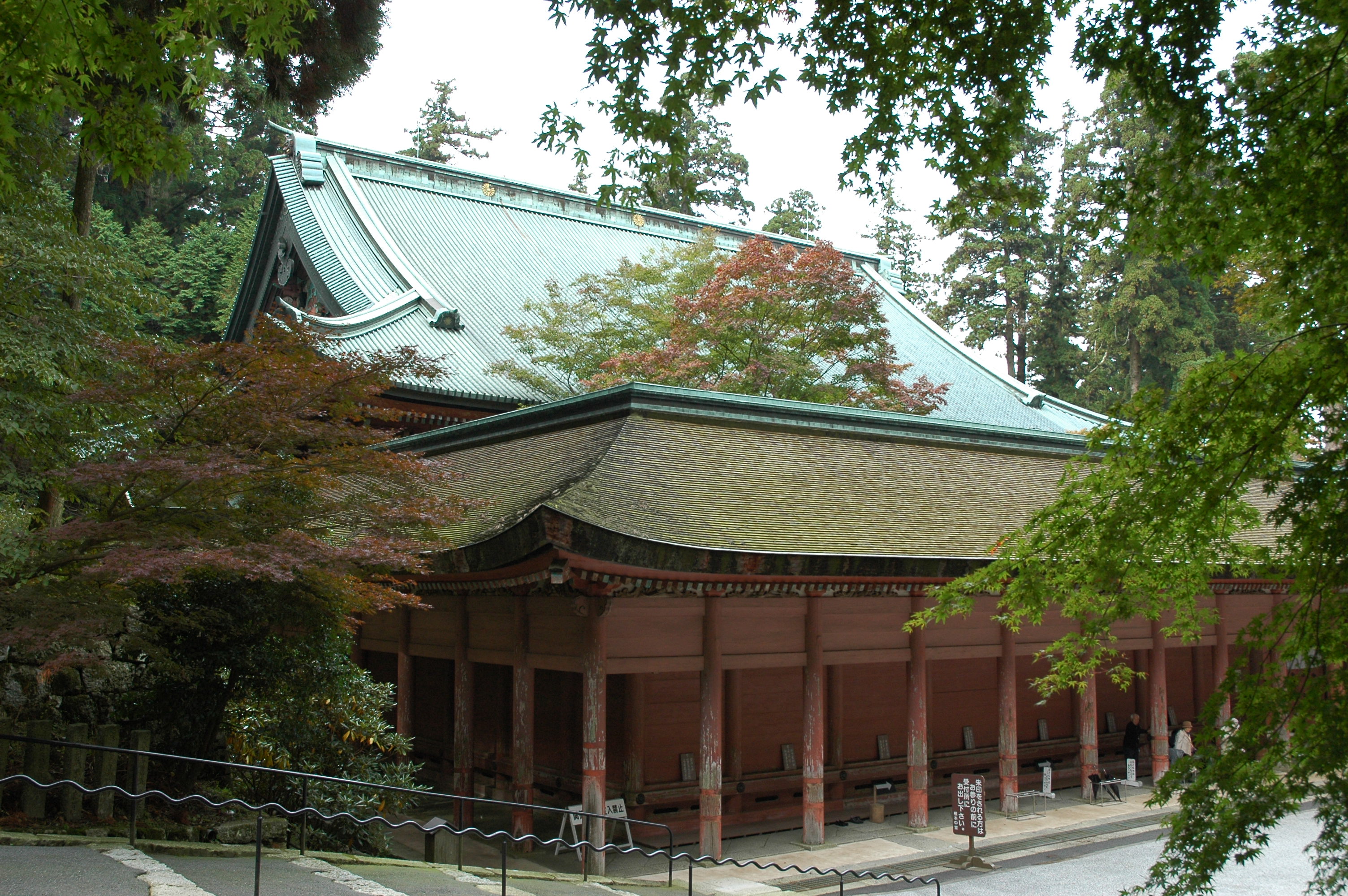 Hieizan Enryakuzi (Enryaku temple of Mount Hiei)
This temple, registered as a World Cultural Heritage Site, is the head temple of the Tendai sect. It is also possible to do training in ascetic practices there.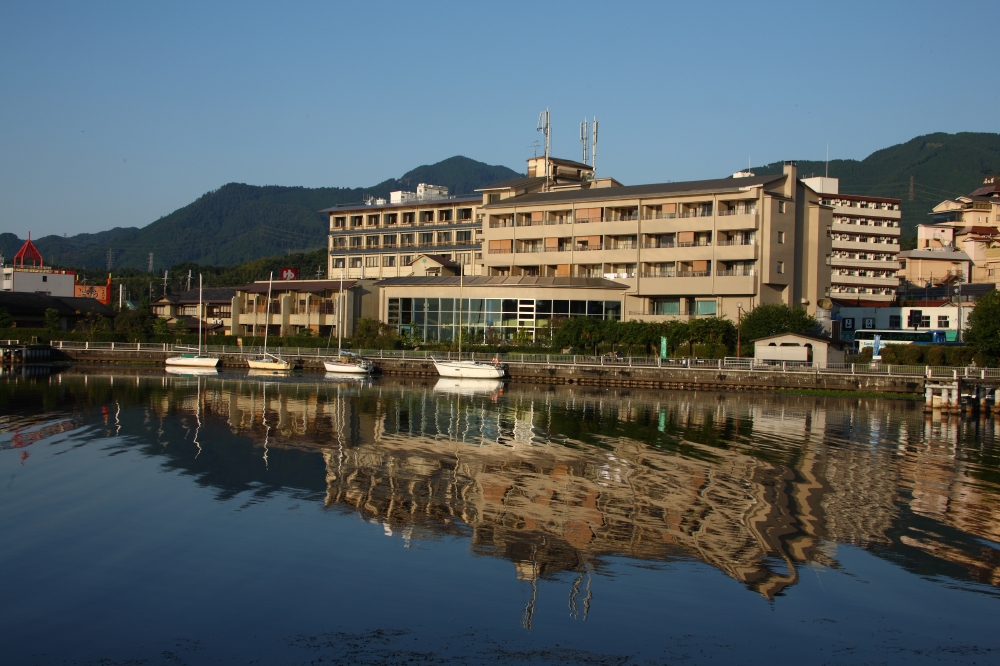 Ogoto Onsen (Hot spring)
Located on the western bank of Lake Biwa, this natural alkaline hot spring was discovered by Dengyo Daishi Saicho of Mount Hiei.   
By car:
roughly 30km from Meishin Expressway East Kyoto IC.
By train:
50min. from JR Kyoto station.