Biwako Terrace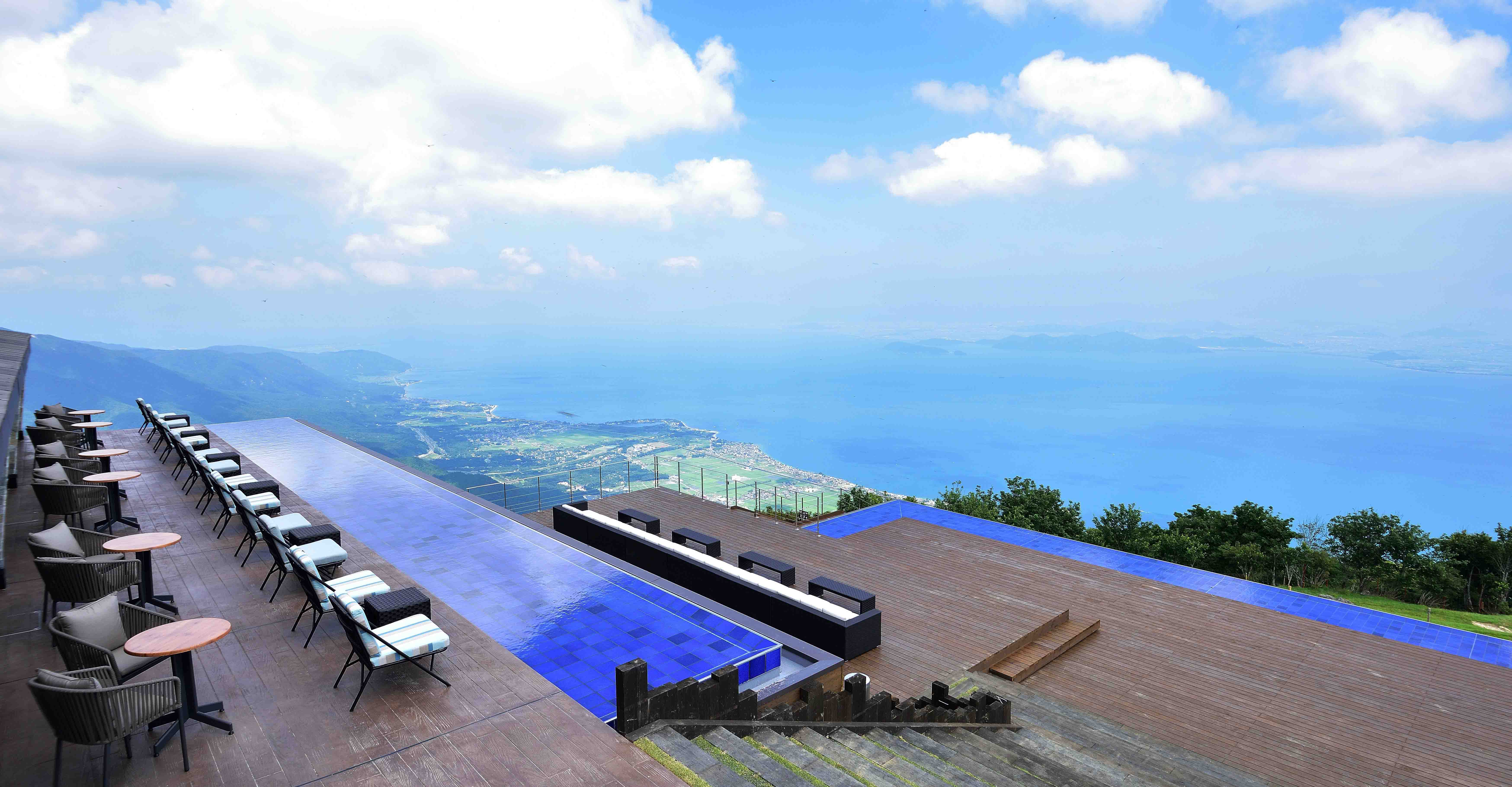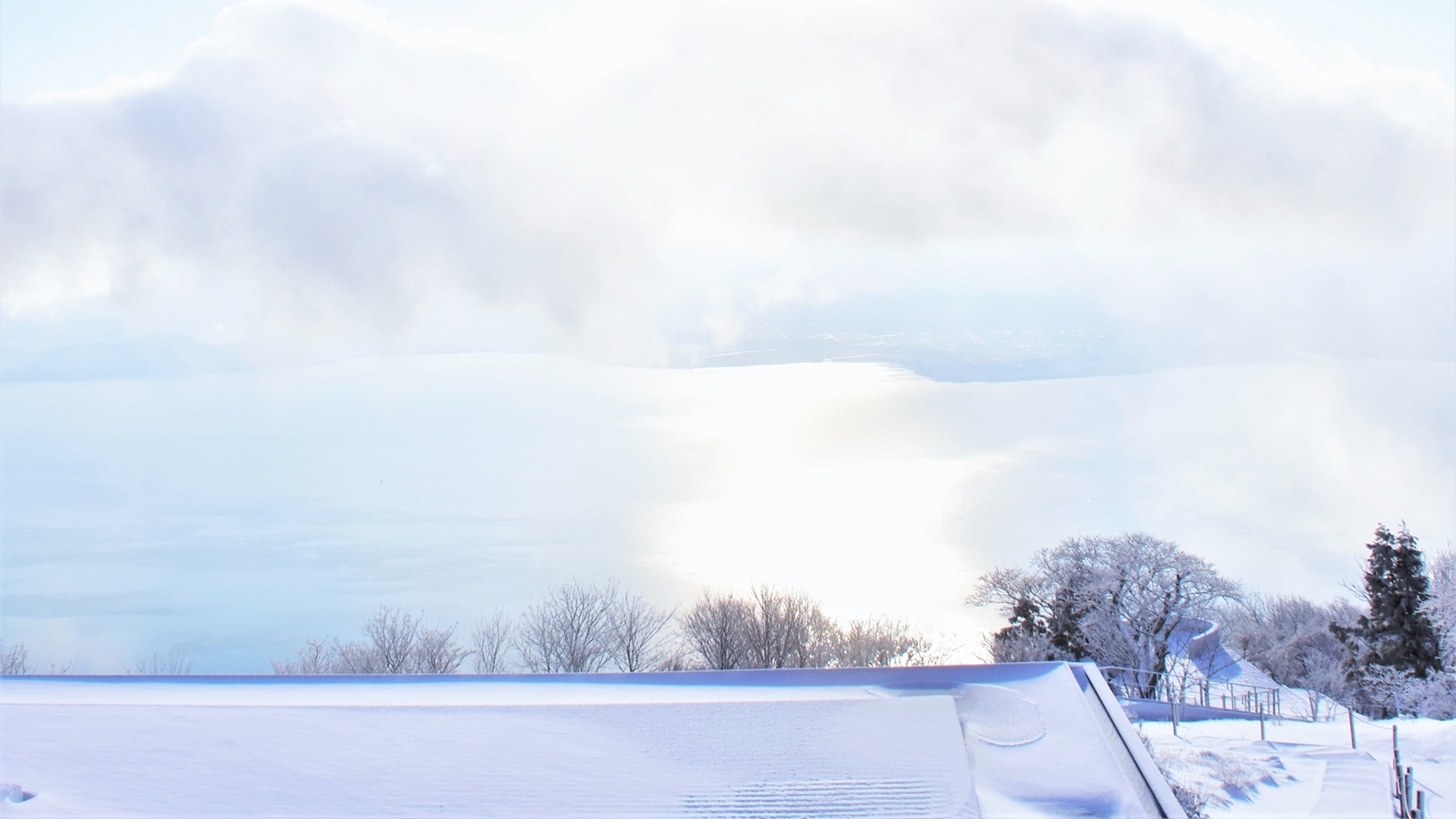 Sweeping panoramic view of Japan's largest lake.
The terrace is designed in harmony with the vibrant natural environment.
Visitors can relax and enjoy the magnificent view.
Two unique terraces sit at the top of the two peaks.
The Main  /  Café 360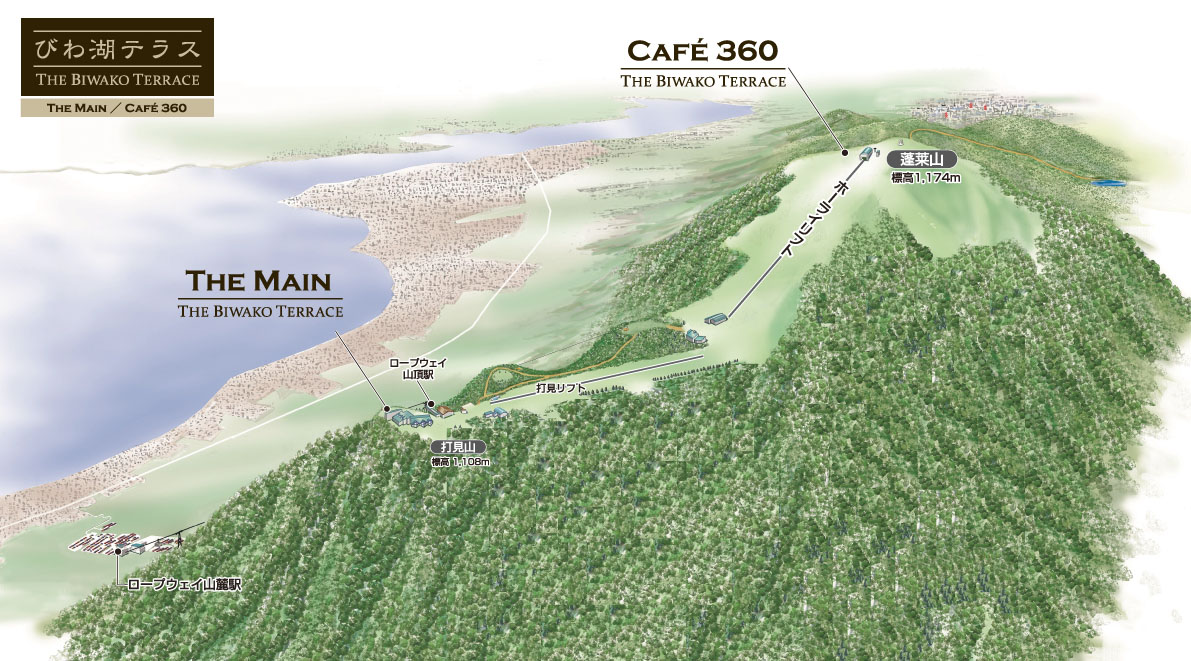 Only the Grand Terrace and Terrace Café are open during ski season.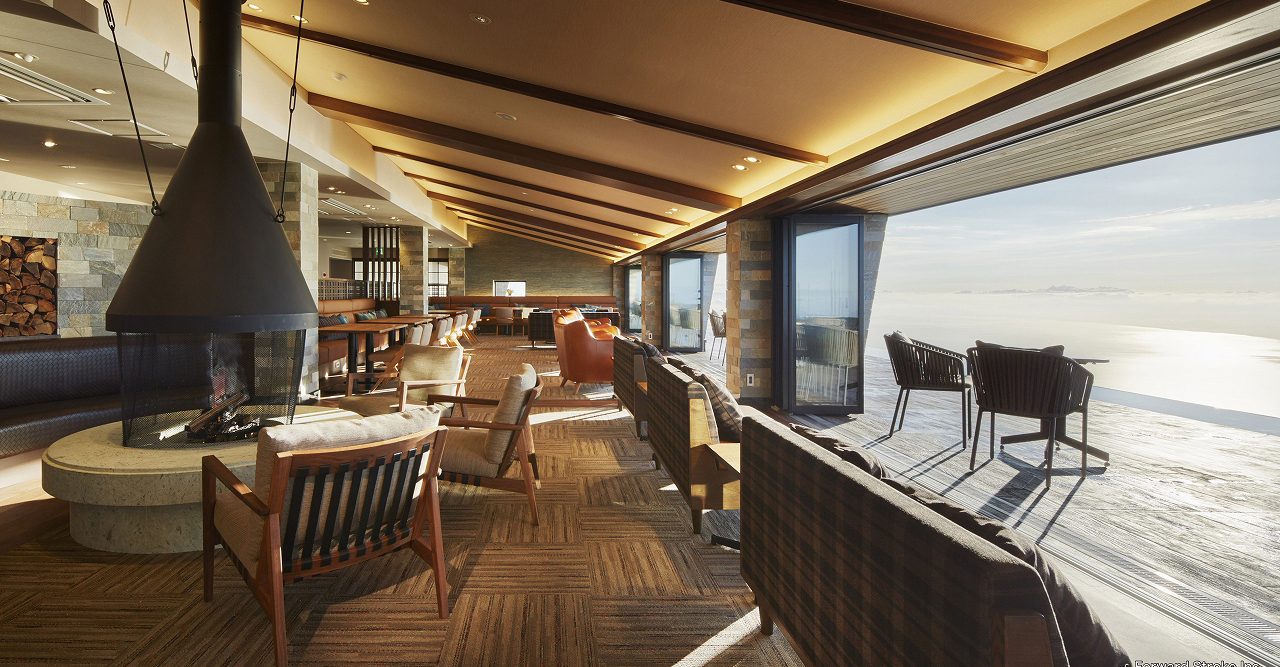 Menu
【Food】
Terrace Sandwich
Biwako Terrace Curry bread
【Drink】
Terrace Coffee(Hot/Ice)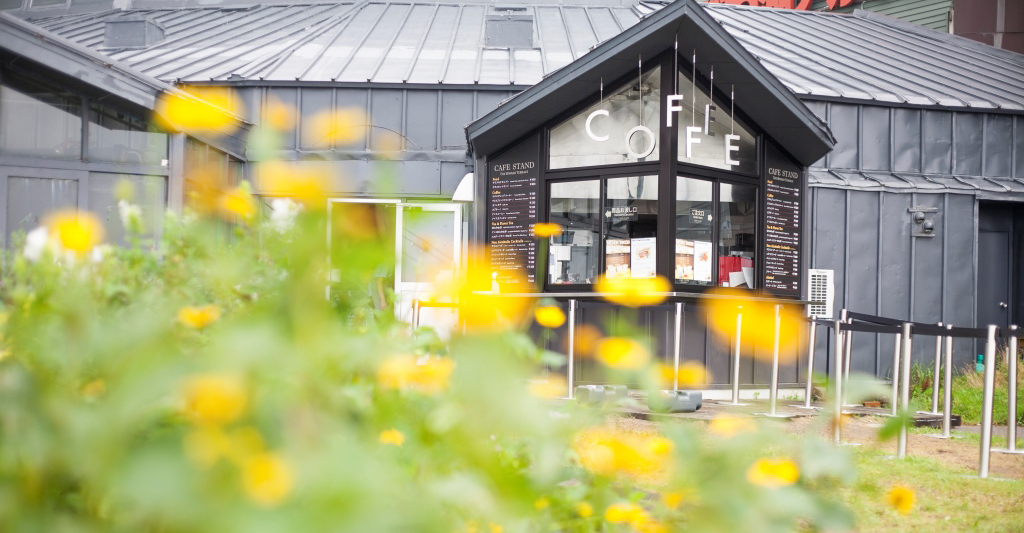 OPEN from late April to 27th October 2019
Menu
【Food】
Terrace Monaka Ice Cream
Today's Hot Bread
【Drink】
Terrace Soda Blue Lemonade
Infinity lounge
OPEN from late April to 27th October 2019
Paid seats with snacks for 45 minutes from 2,100 yen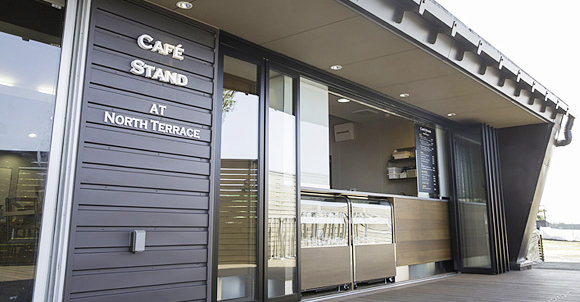 Café Stand at North Terrace
OPEN from late April to 24th November 2019
Menu
【Food】
Terrace Sandwich
Original Financier
【Drink】
Greenery Kiwi Fruit
Café 360
OPEN from late April to 27th October 2019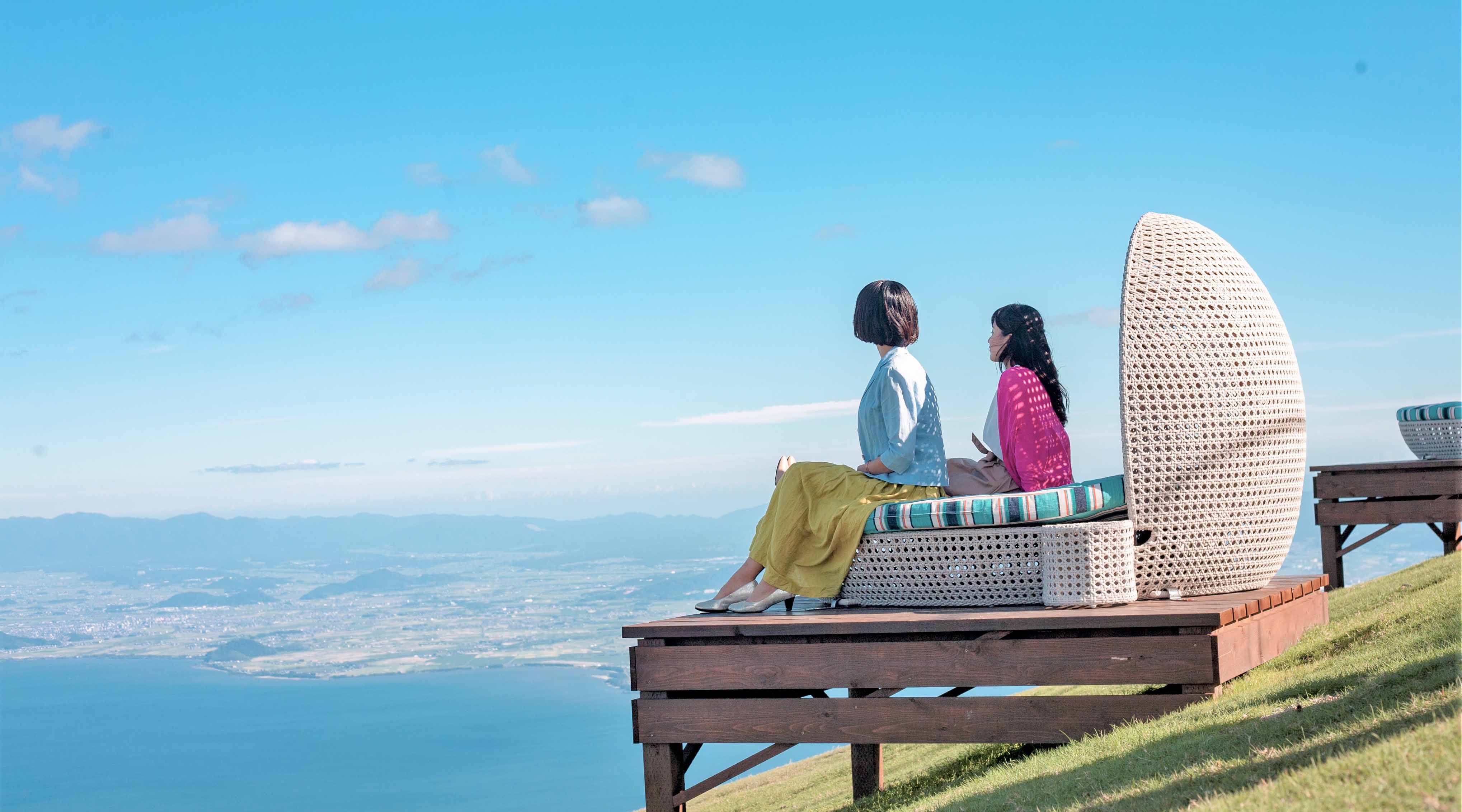 Premium Seat
Paid seats for 45 minutes 2,000 yen