The Main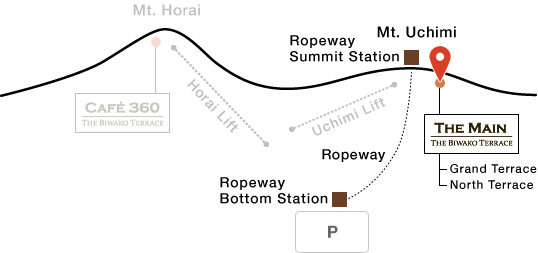 From Ropeway Base Station, it takes about five minutes. Get off at Ropeway Summit Station on the top of Mt. Uchimi, where a large terrace complex awaits. Find your favorite spot where you can admire the majestic view over Lake Biwa and relax.
After five-minute gondola ride from the base of the mountain, an expansive terrace awaits when you step off the gondola at Mt. Uchimi summit station. As you gaze down at the scenery of Lake Biwa, you can search out your favorite corner of the terrace to call your own.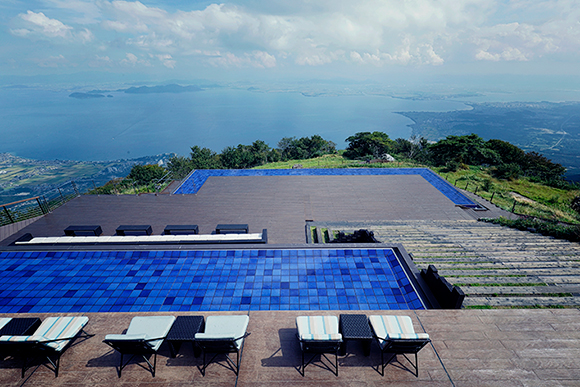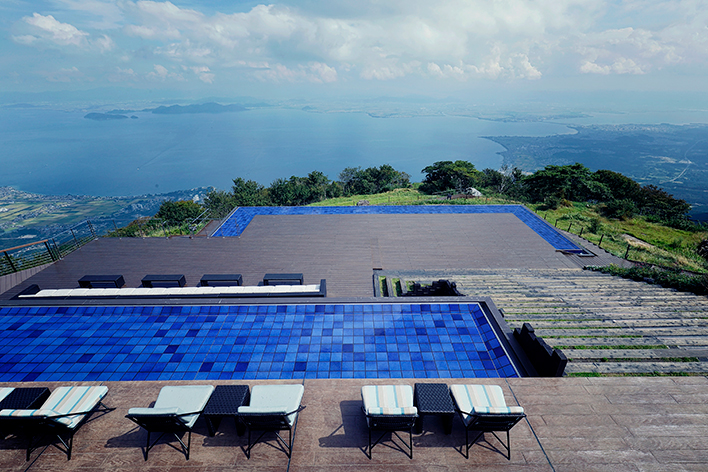 The endearing symbol of Biwako Terrace is Grand Terrace.
The three-tiered wooden deck provides a unique vista of Lake Biwa that changes by your vantage point.
Find the spot that soothes your soul and take in the incredible sights as they open up beneath your eyes.
April 23rd - November 27th, 2022
Culinary Options in the Area
The North Terrace, connected to the Grand Terrace by corridor, offers spectacular views of the beautiful ridgeway that stretches as far as the eye can see as well as the northern side of the magnificent Lake Biwa.
April 23rd - November 27th, 2022
Seating Guide (fees apply)

Infinity Lounge
Enjoy Biwako Terrace's best views of Lake Biwa from Infinity Lounge(Charge).
Order-made sofa seats are designed in the image of a "blue world"where the surface of the lake and the water basin appear to fuse as one.
This is the ideal spot for sipping on a glass of champagne.
*Infinity Lounge will open at the end of April, 2022.
Culinary Options in the Area