Information
本日の営業状況
10月15日(月)9:30~17:00
(ロープウエイ上り最終16:30)
山頂付近は気温が低くなっております。
暖かい服装でお出かけください。
--------------本日の営業施設---------------
※営業見合わせ情報は下部に記載
●駐車場 土日祝8:30~ 平日9:00~
------------びわ湖テラスの営業------------
●THE MAIN グランドテラス
・展望デッキ、Terrace café、ダイニング「レイクビュー」
●THE MAIN ノーステラス
・展望デッキ、Infinity lounge、cafe stand
●CAFE360
・展望デッキ、360 stand、プレミアムシート
------------------見合わせ------------------
●びわ湖テラスTHE MAIN グランドテラス
・cafe stand
2018年10月16日 14:00 更新
今日の天気
天気

ライブカメラ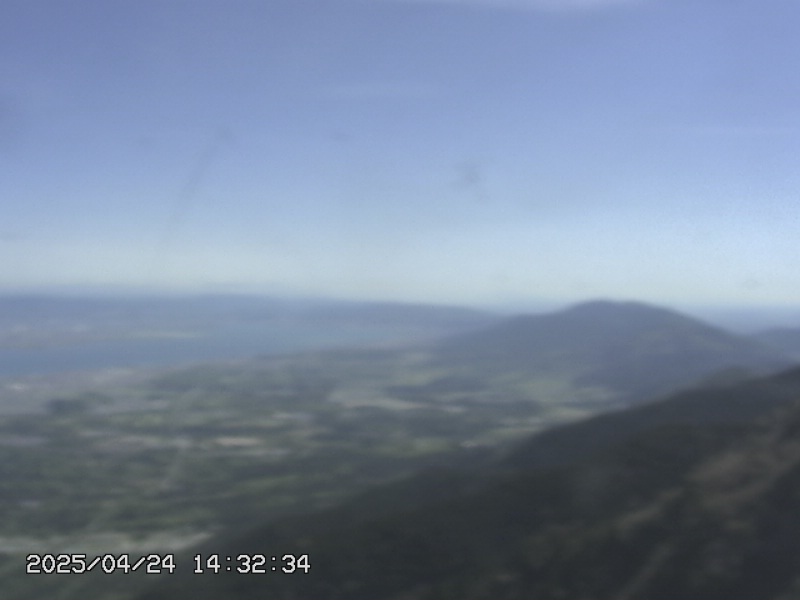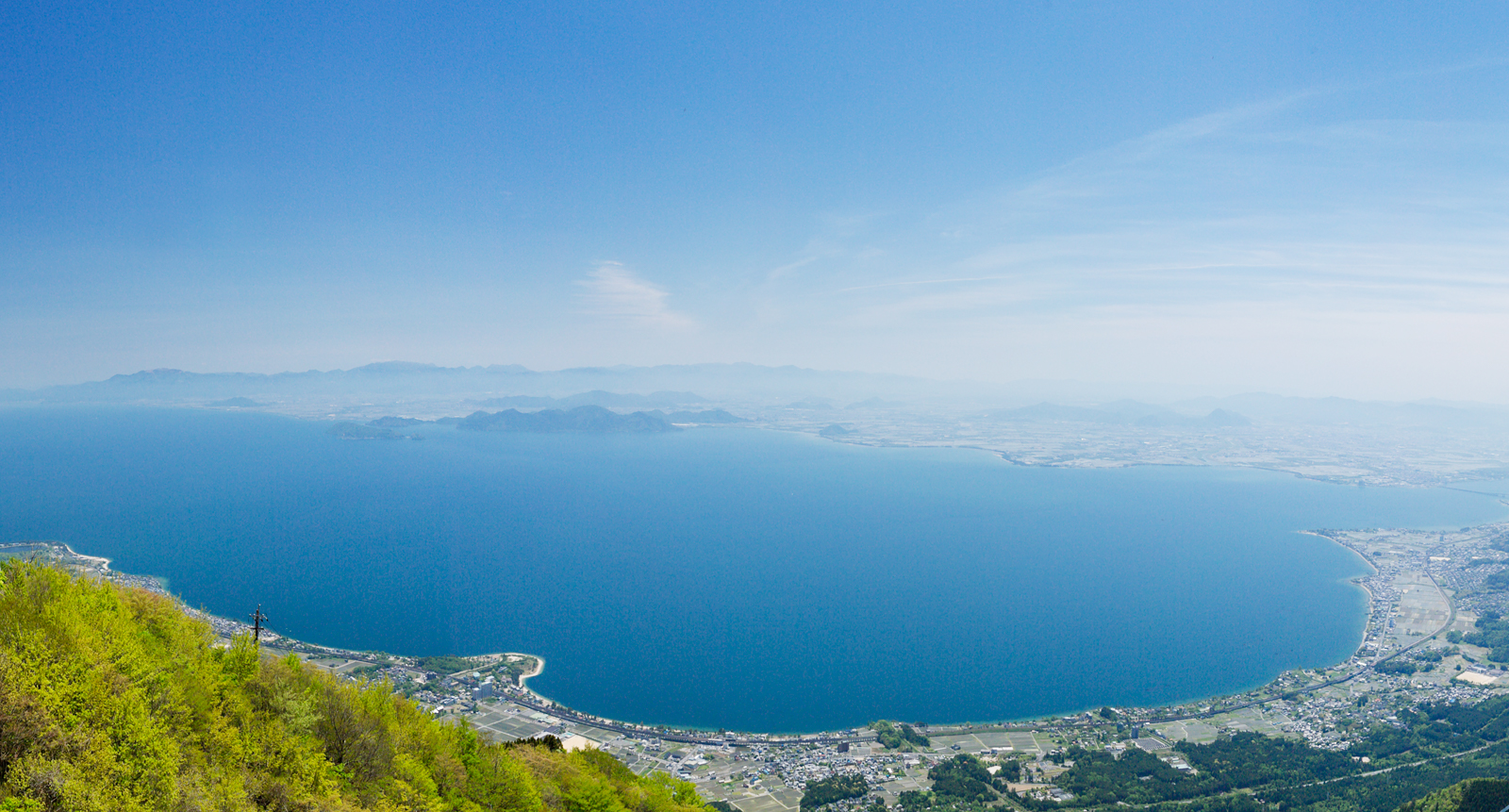 About BIWAKO TERRACE
BIWAKO TERRACE offers a sophisticated resort for adults and delivers soaring views looking out over the lake.
There are two terraces, each with their own character, atop two mountains.
Enjoy a luxurious and relaxing time in a very special setting.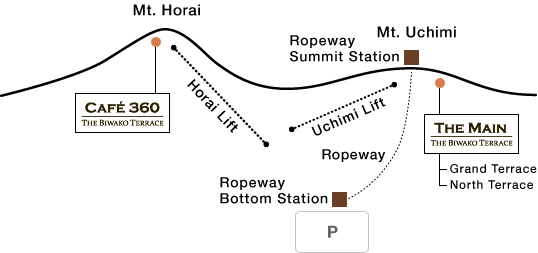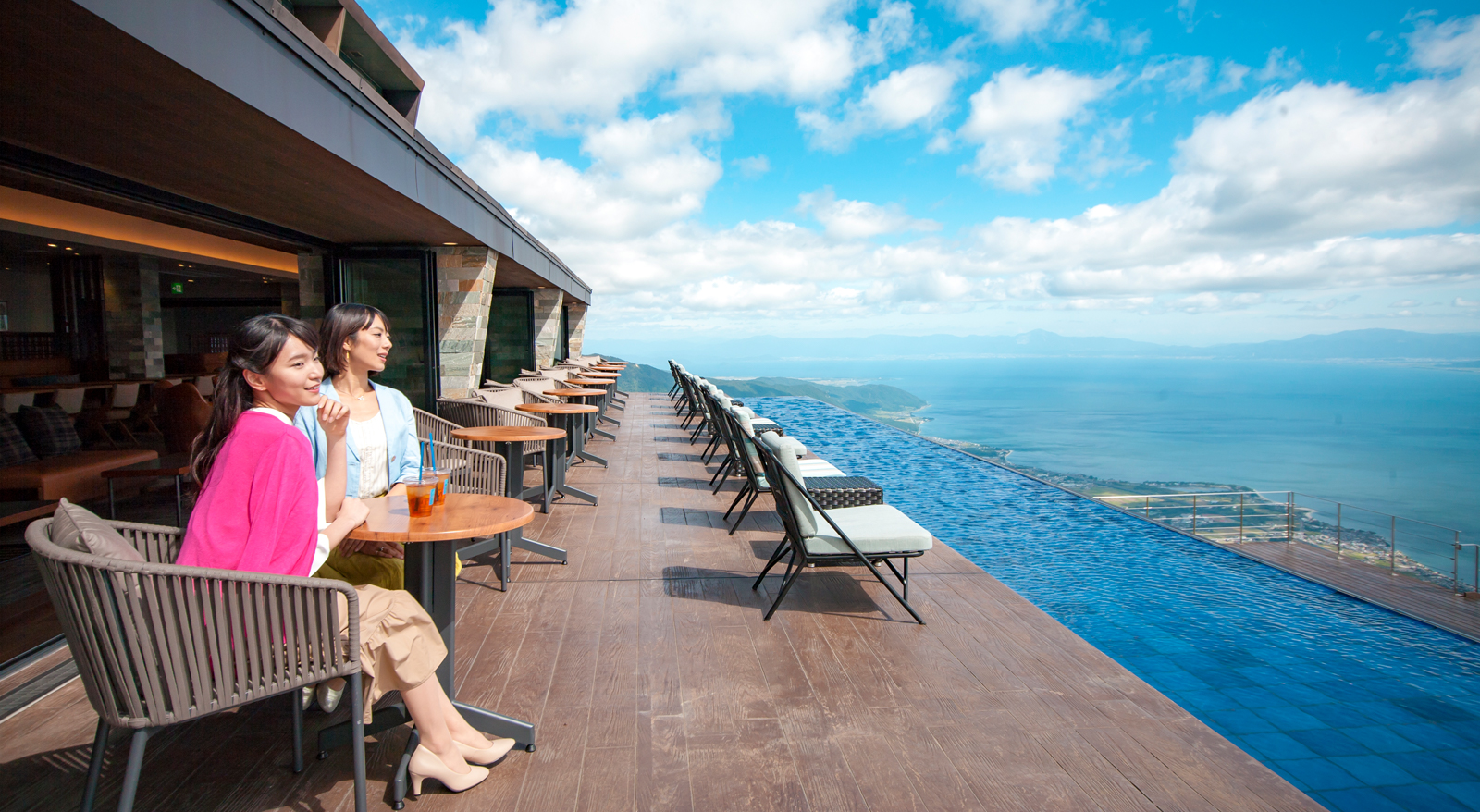 THE MAIN
A sophisticated space with open, panoramic views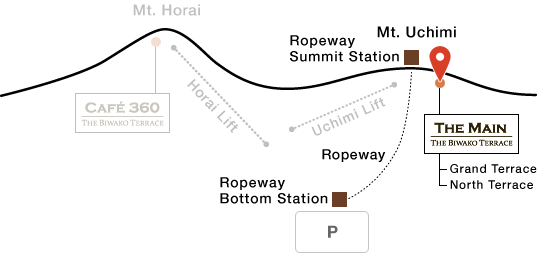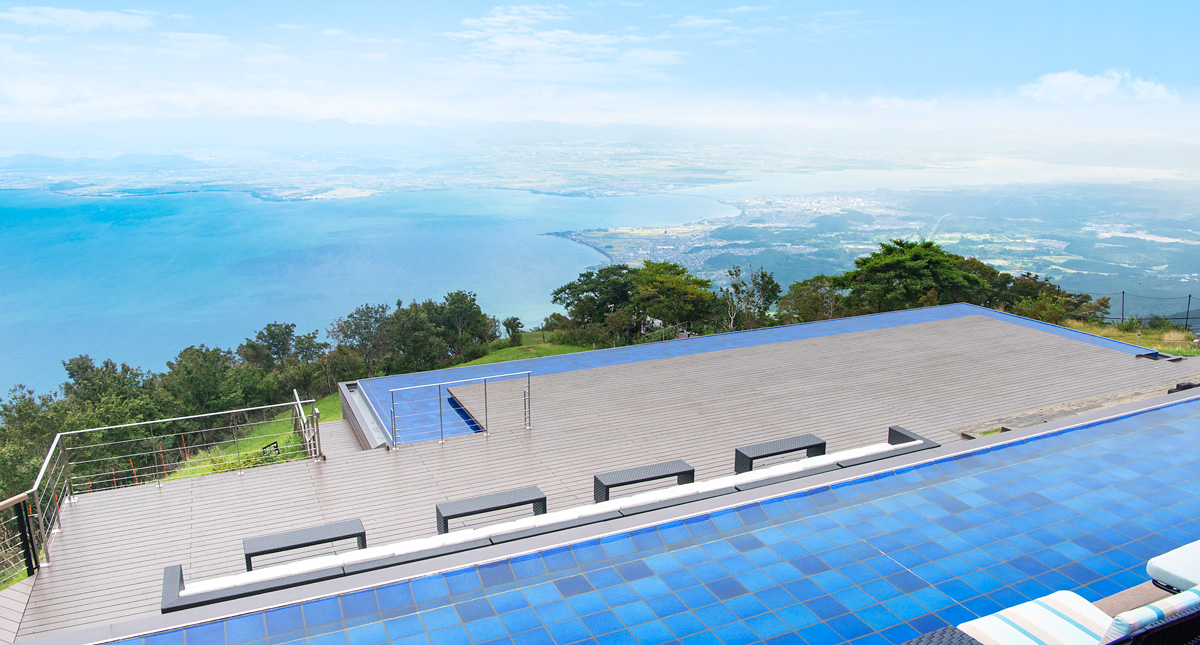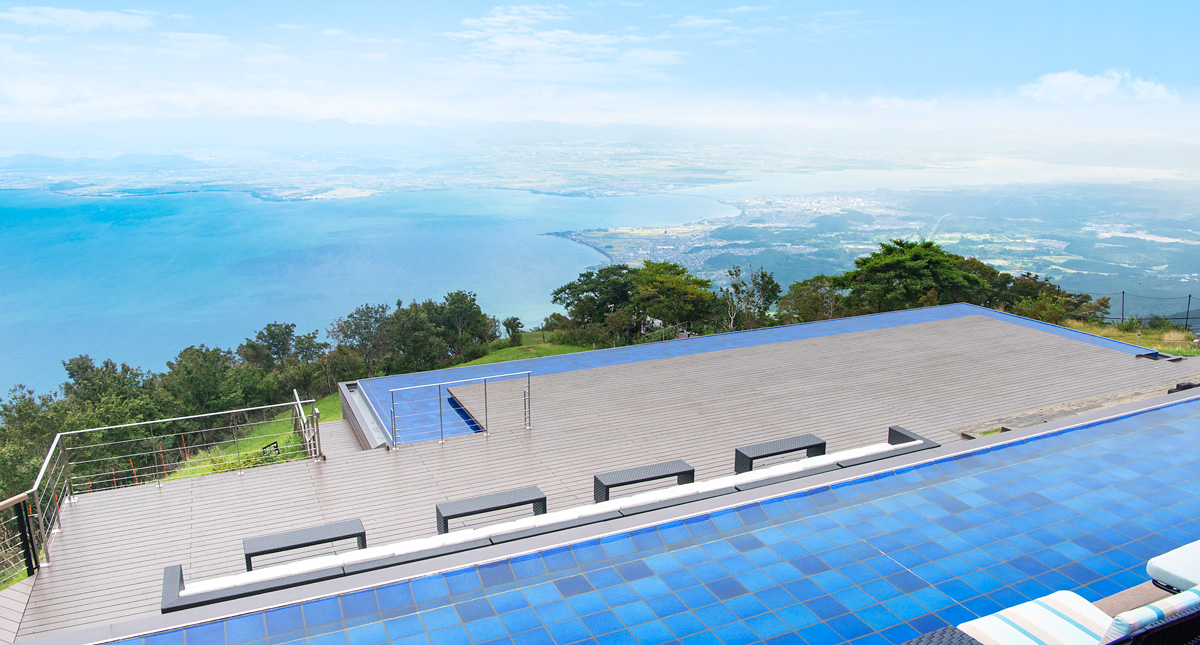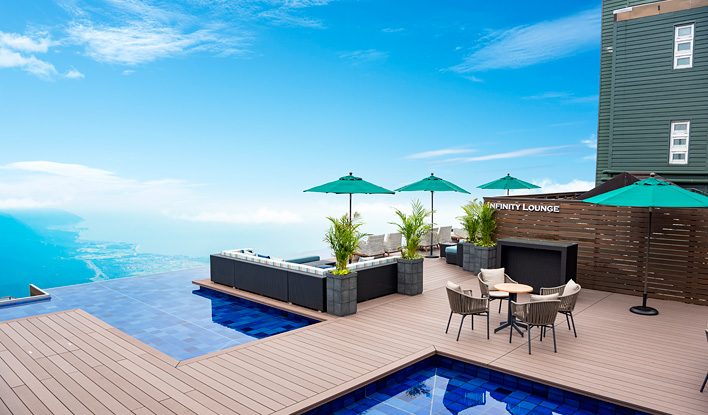 Mt. Uchimi stands at 1,108 meters, with access provided by ropeway gondola. Once at the top, THE MAIN is a relaxing terrace that spreads out from the summit station. Visitors can enjoy the different styles of wood decks, stop for a rest on a sofa, or take a leisurely stroll to find the best angle to view Japan's premier lake.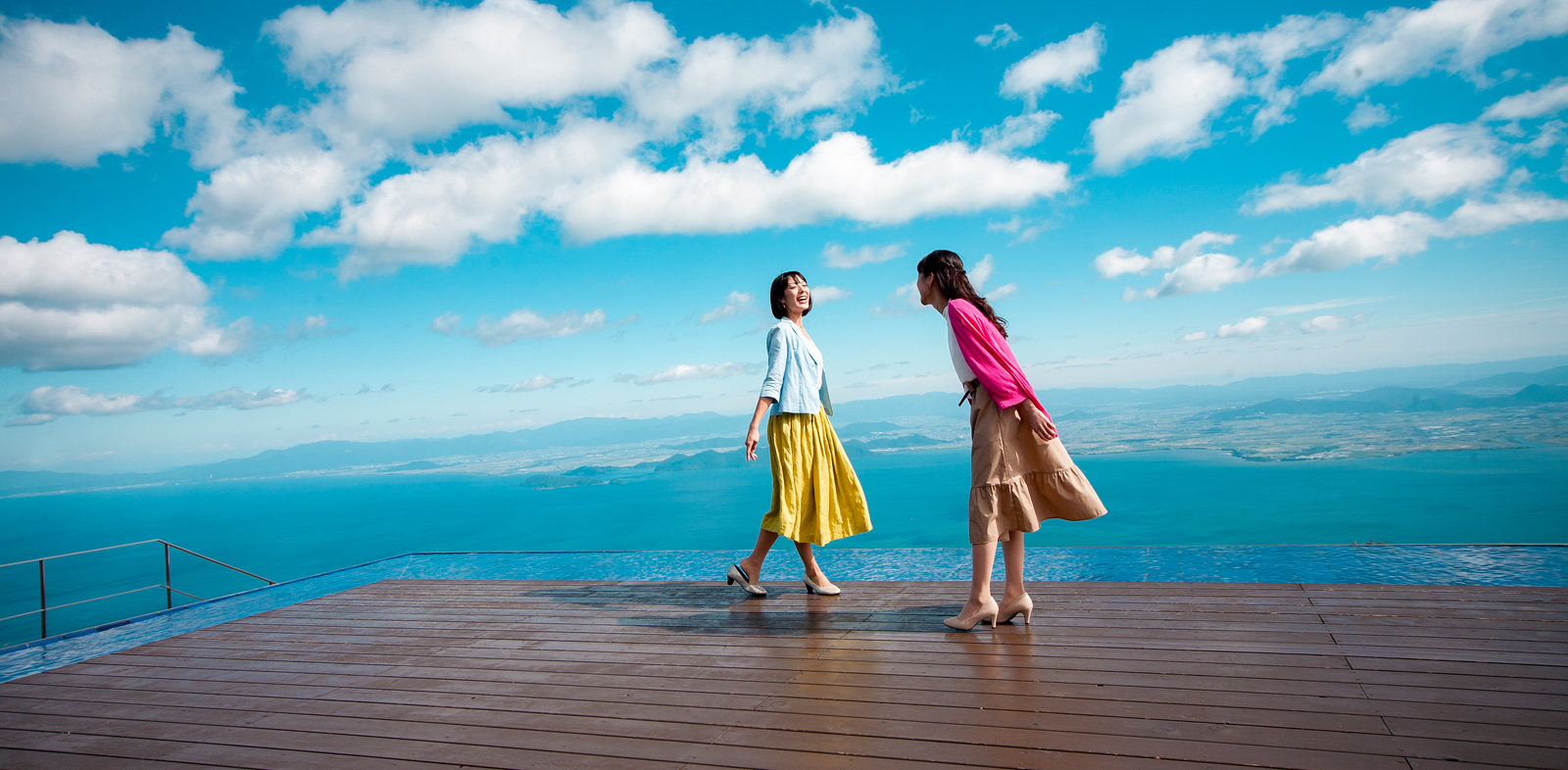 CAFÉ360
Unparalleled scenery linking mountain, lake, and sky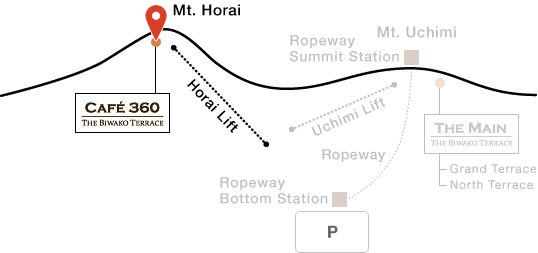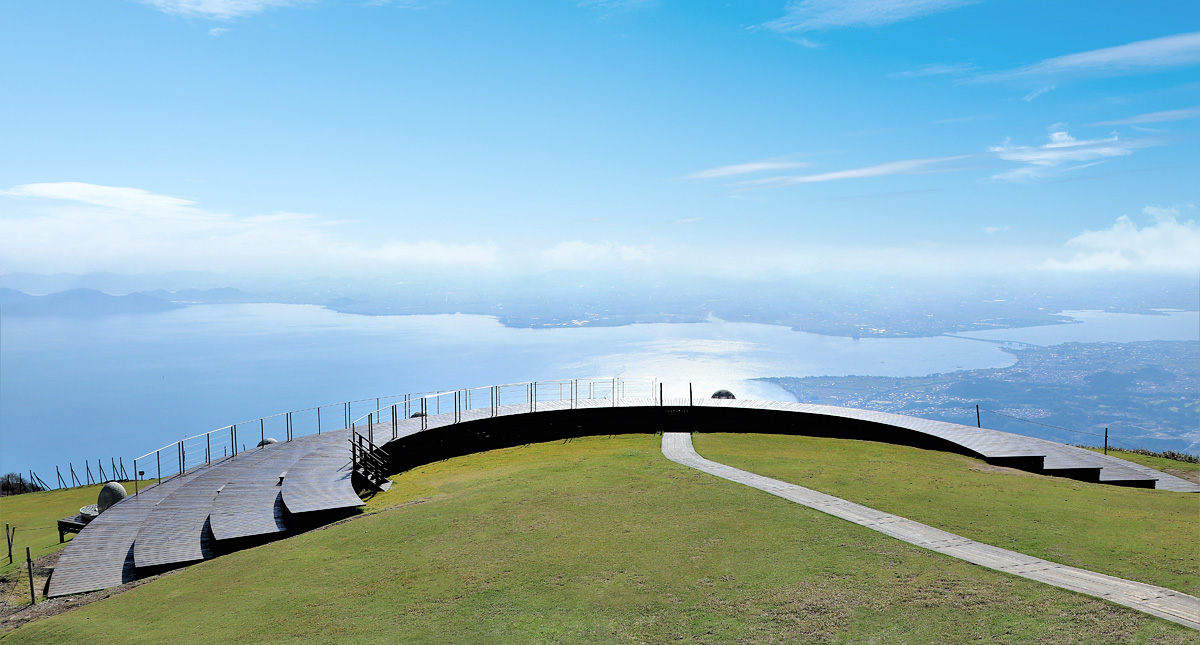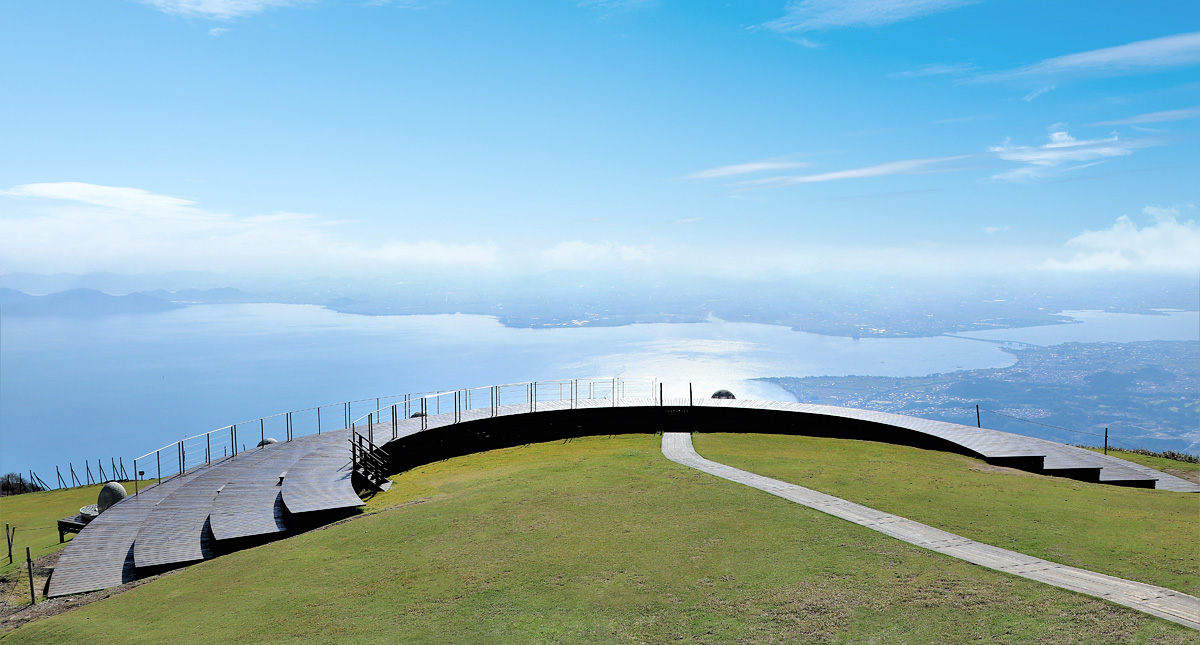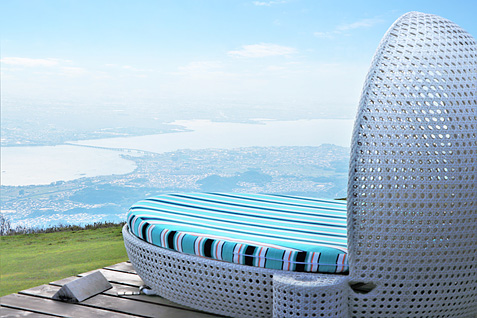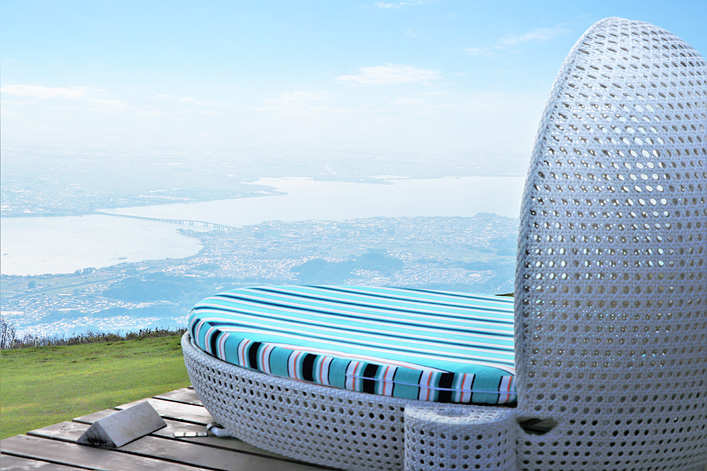 Mt. Horai (1,174 m) is the tallest mountain in BIWAKO VALLEY and offers an exceptional vantage point. CAFÉ360 is a terrace perched at the summit. It is like a different world ensconced in clouds. Premium sofas are available (separate reservations required).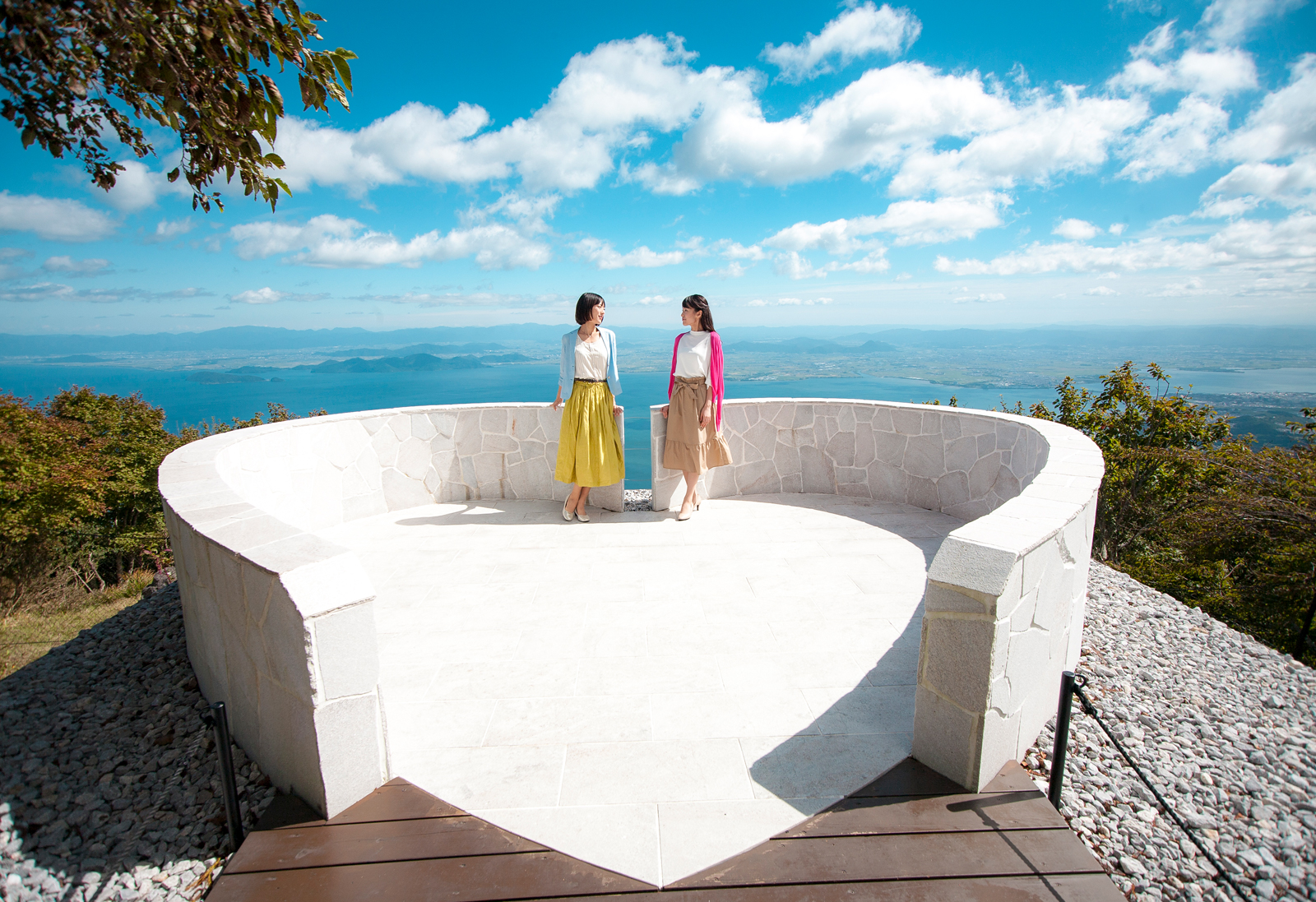 Food & Drink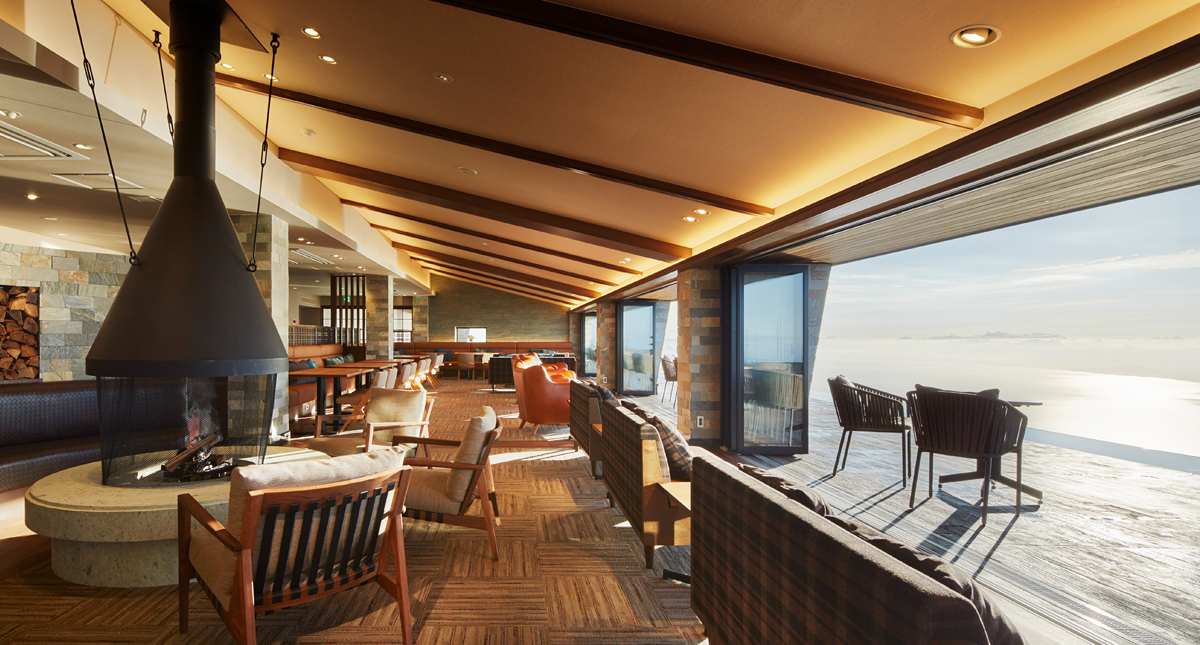 THE MAIN
CAFÉ360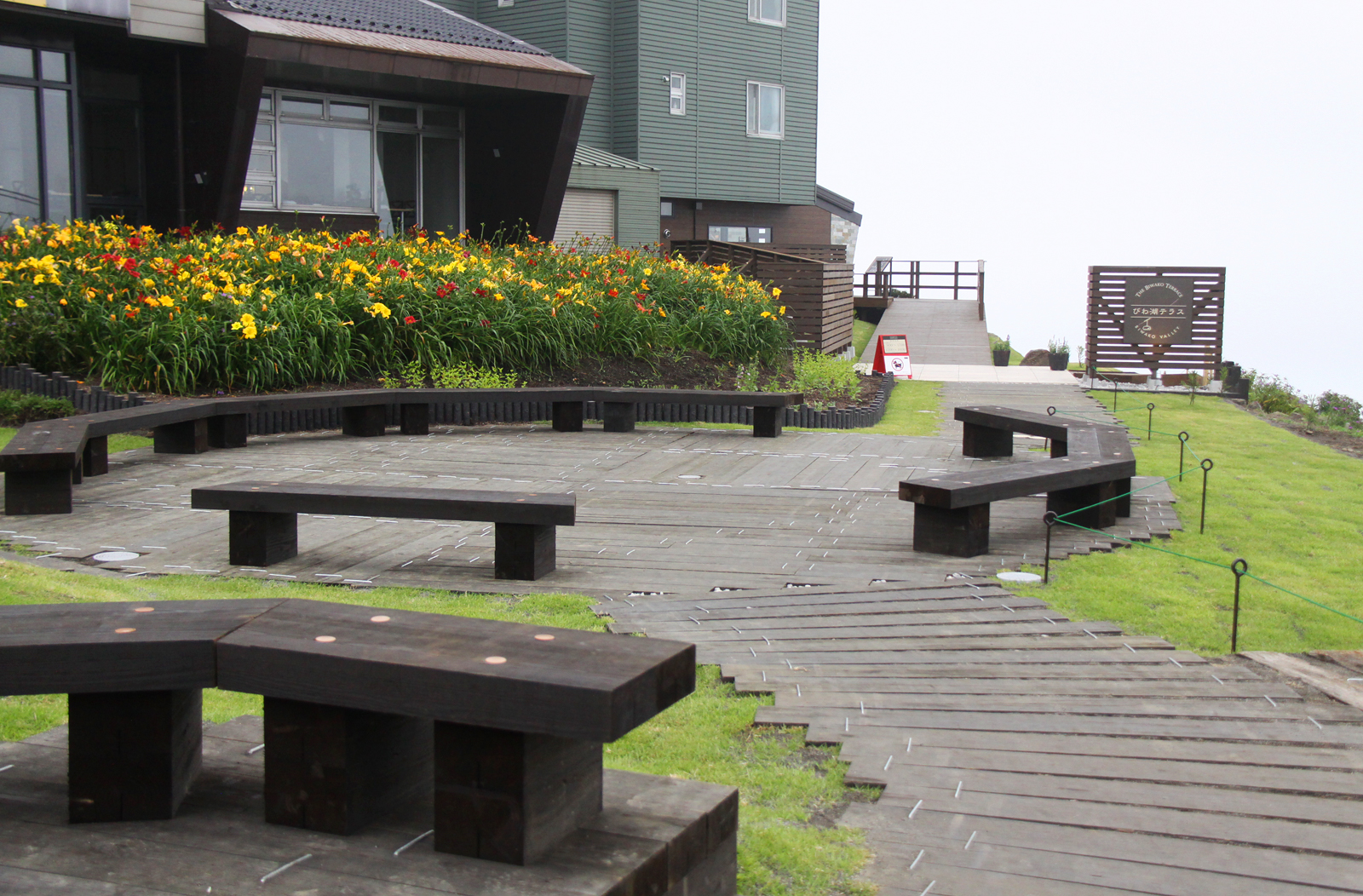 Access
Address: 1547-1 Kido, Otsu, Shiga 〒520-0514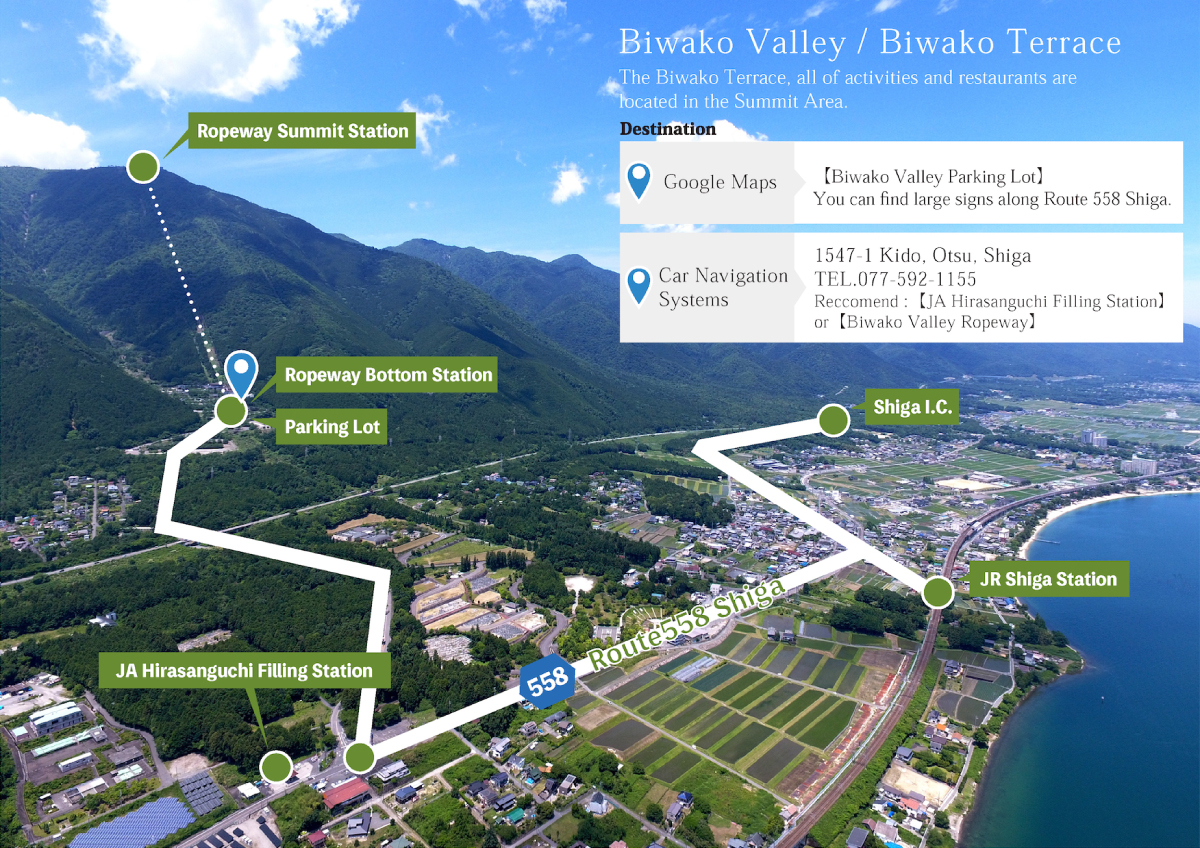 Route check by video